Located within the Greenland Centre in the heart of the CBD, City of Sydney's Creative Hub offers innovative creative facilities to Sydney's budding arts community.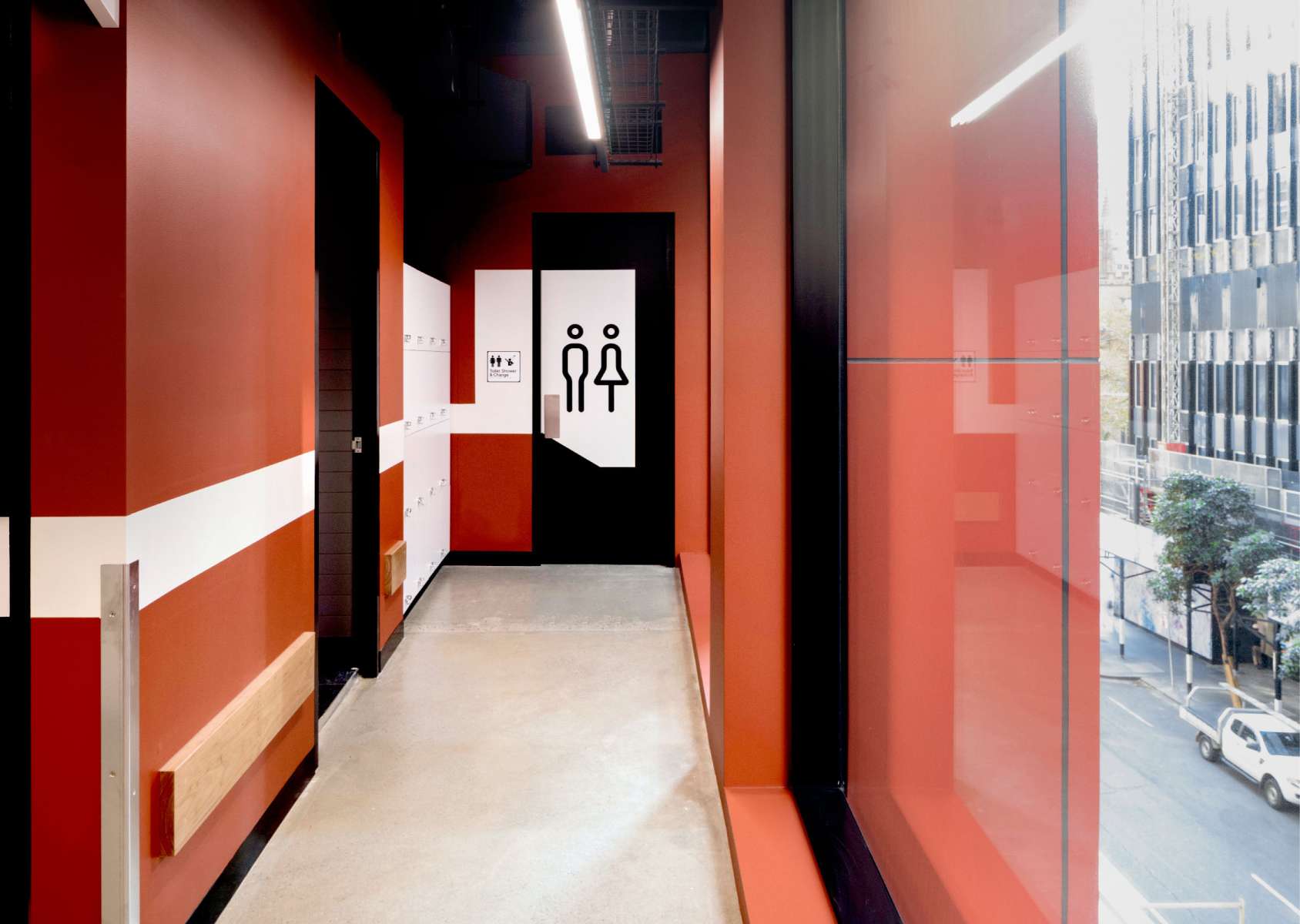 Project
Greenland Centre Creative Hub

Client
Greenland Australia

Date
2021

Location
Sydney CBD, NSW

GFA
2,000 sqm

Use
Education

Indigenous Country
Gadigal


Spanning 2,000m² over 5 storeys, City of Sydney's new Creative Hub lives in the Greenland Centre, in the heart of the CBD.
Turner designed the wayfinding system for the Creative Hub. We wanted to created an environmental graphics strategy that would enhance the innovative creative facilities, and appeal to a range of audiences.
It was important to create a graphic language that reflected the values of connection and collaboration in the creative practice. The concept of the graphics focused on the importance of connection, seen through the continuous artworks throughout the space.
Off-setting shapes and using the stenciled format was how we brought the youthful, playful tone into the design, creating inverted graphics and stenciled signage throughout.