MESA extends its branding into the public domain to create a unique place and experience for the community.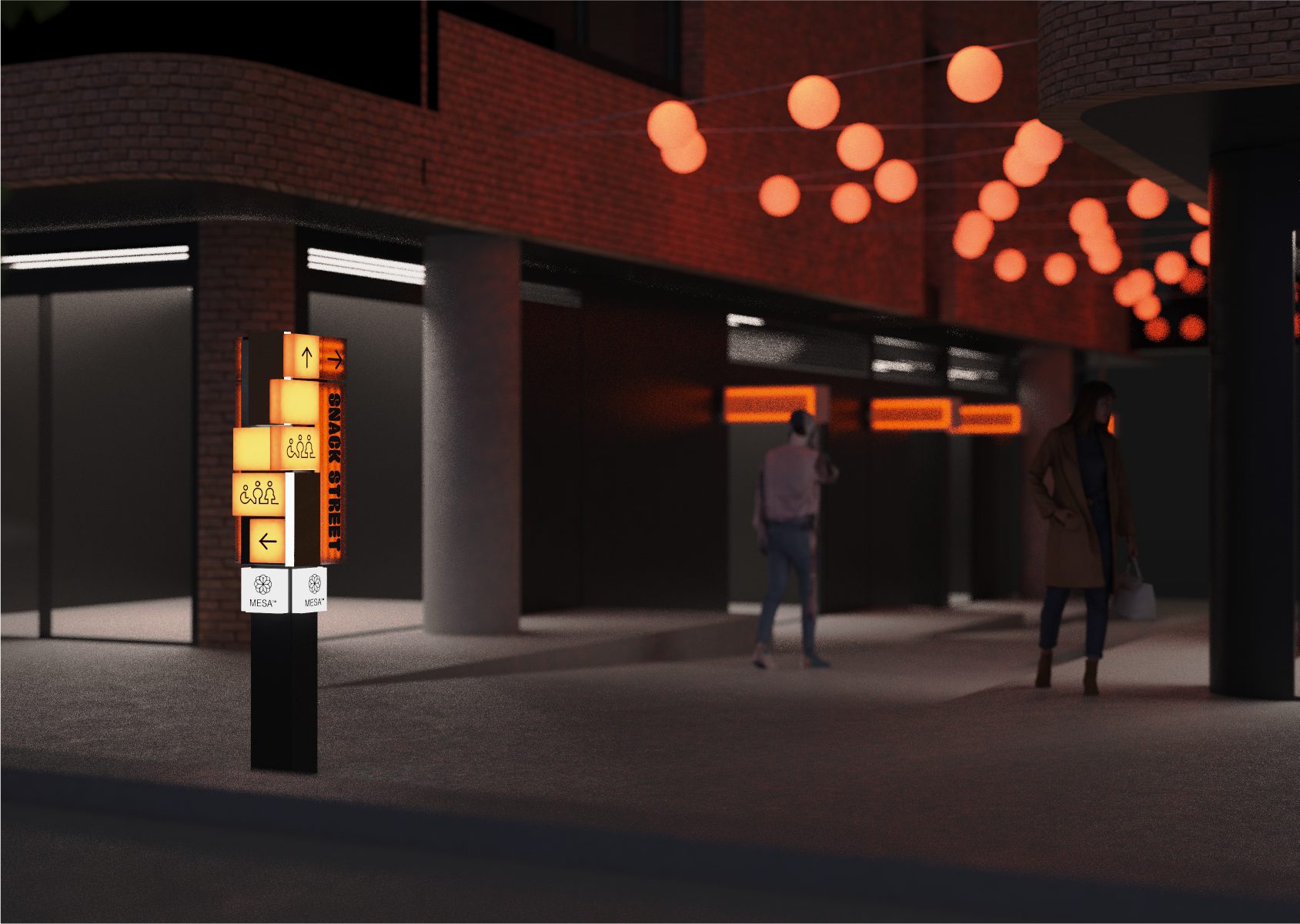 Project
MESA, Place Branding

Client
Aoyuan International

Date
2021

Location
Hurstville, NSW

GFA
35,403 sqm

Apartments
254

Indigenous Country
Bidjigal


Engagement should extend to all uses and experiences, from adults to kids, playing to observing, interacting and remembering.
MESA creates a memorable space that extends to all users day and night, with an equal presence on the ground and from residents looking down into their apartments.
Reinforcing the identity throughout the project develops a strong language. The tone of the brand identity has been considered throughout all areas of the project to develop a well-rounded, tailored design.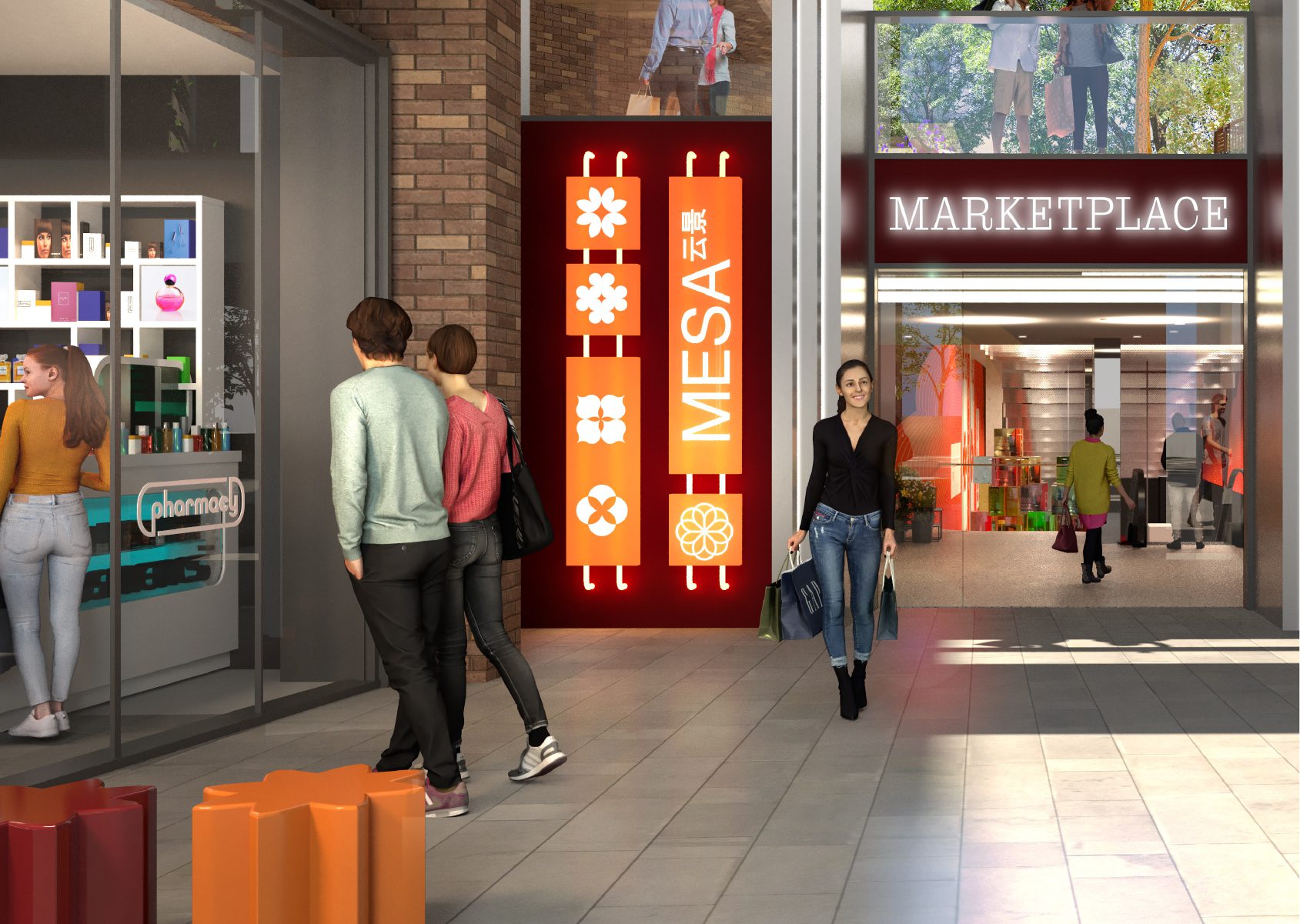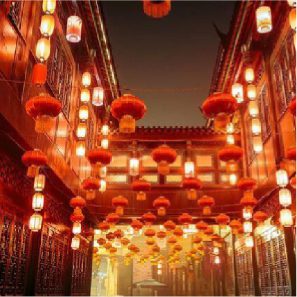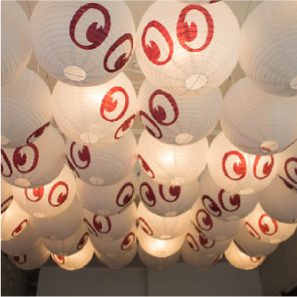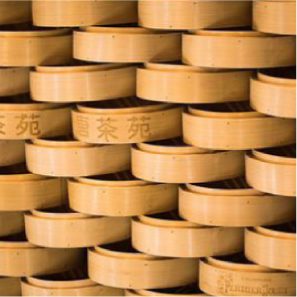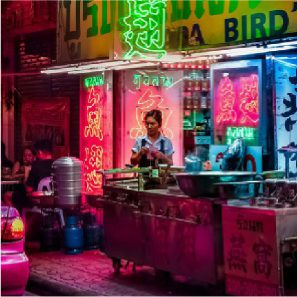 MESA's Snack Street is inspired by the colourful nature of vintage Hong Kong, with bright multi-coloured graphics, lighting and furniture.
Various retro fittings and objects, including stacked storage, seatings and over-head lanterns; are reminiscent of 70's Hong-Kong.
This is further enhanced by the use of exciting, bold typography and neon-lighting.