Under The Leather is a public artwork that references a layer of history on this site, previously NSW Leather Co.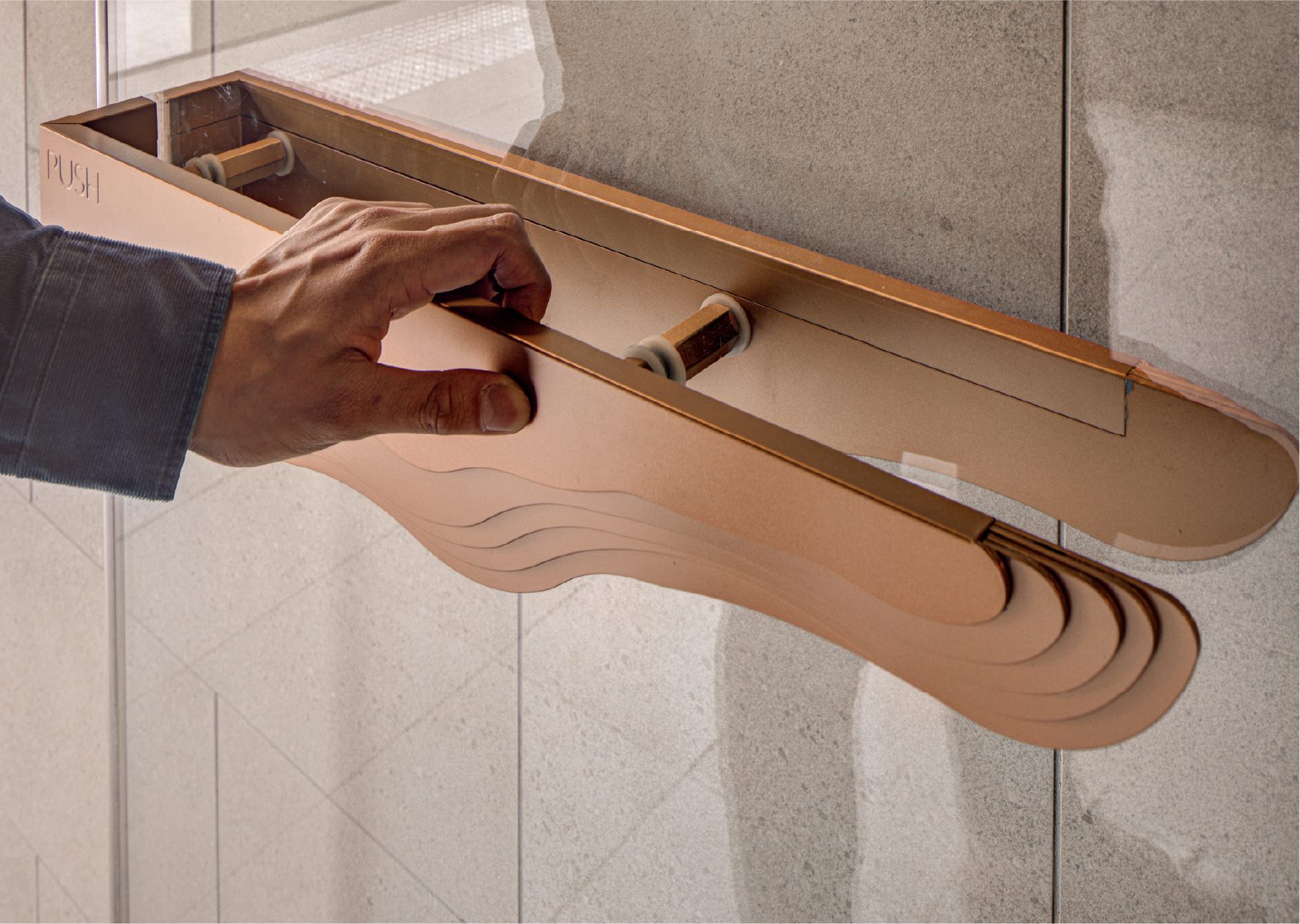 Project
Under The Leather

Client
Duffy Kennedy Constructions

Date
2020

Site area
1,420 sqm

Location
Waterloo, NSW

GFA
2,840 sqm

Apartments
35

Indigenous Country
Gadigal


Under changing times, new people came, but we are always here – under the leather.
For generations, "NSW Leather Co" was the bricks and mortar home of a quintessential Australian craft. A saddle making and leather craft hub in the heart of South Sydney.
'Under the Leather' is located at the entrance to the North Apartments in Waterloo. The ceiling is the canvas for this artwork. It announces the point of arrival leading into the lobby.
The artwork is fluid in form and seamlessly integrated into the architecture and interiors. It emerges from the lobby to the exterior space, and impacts both residents and passers-by.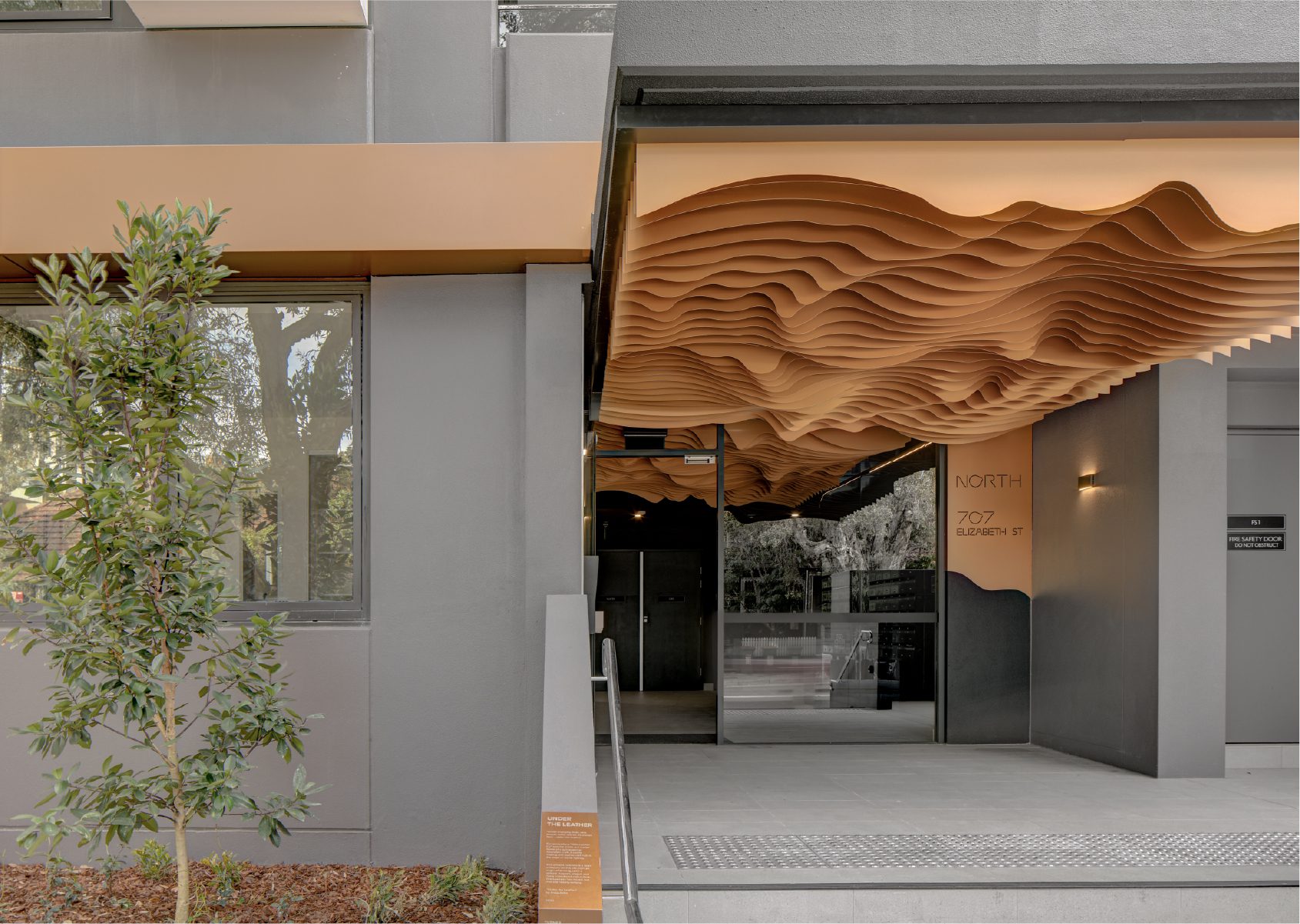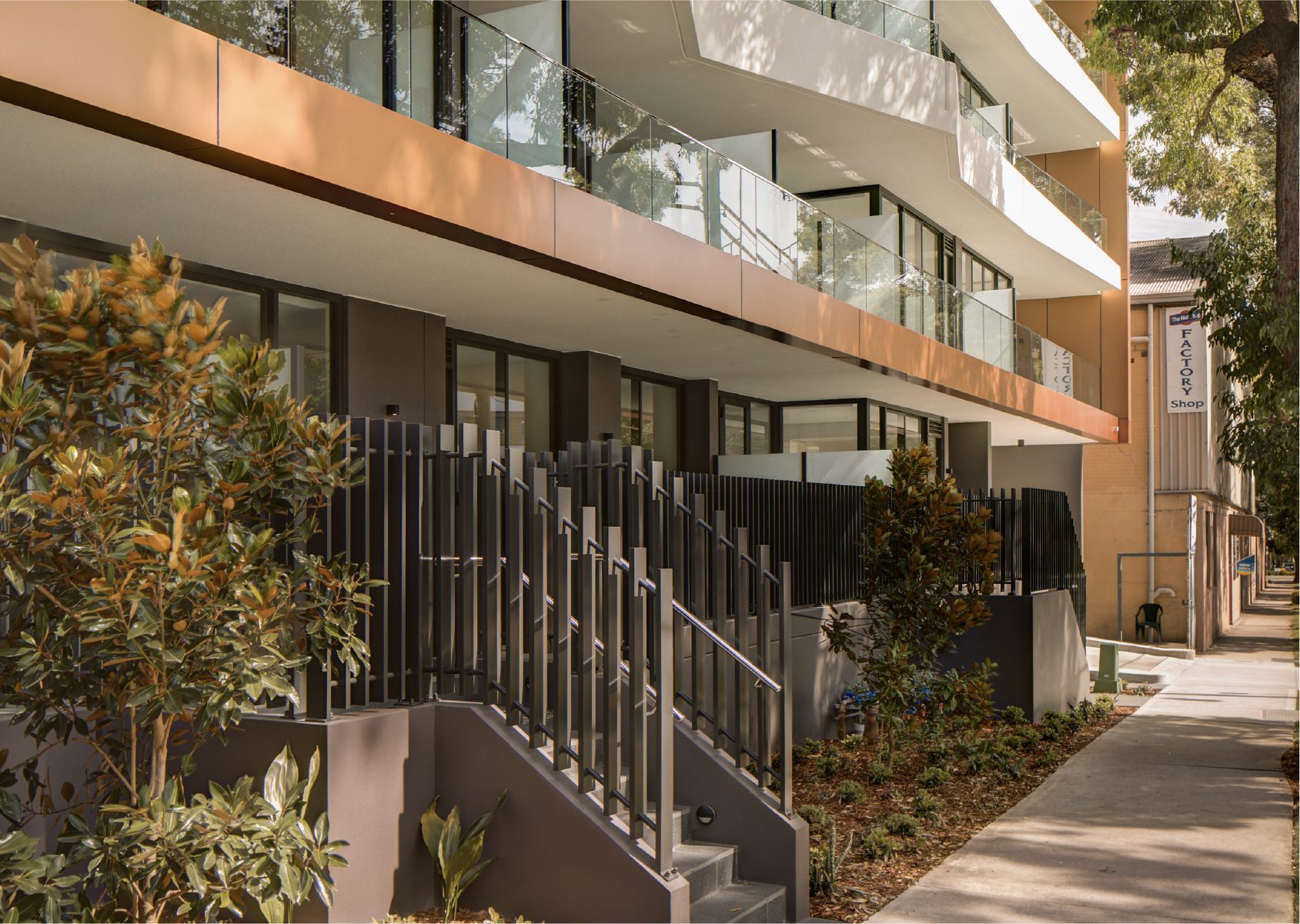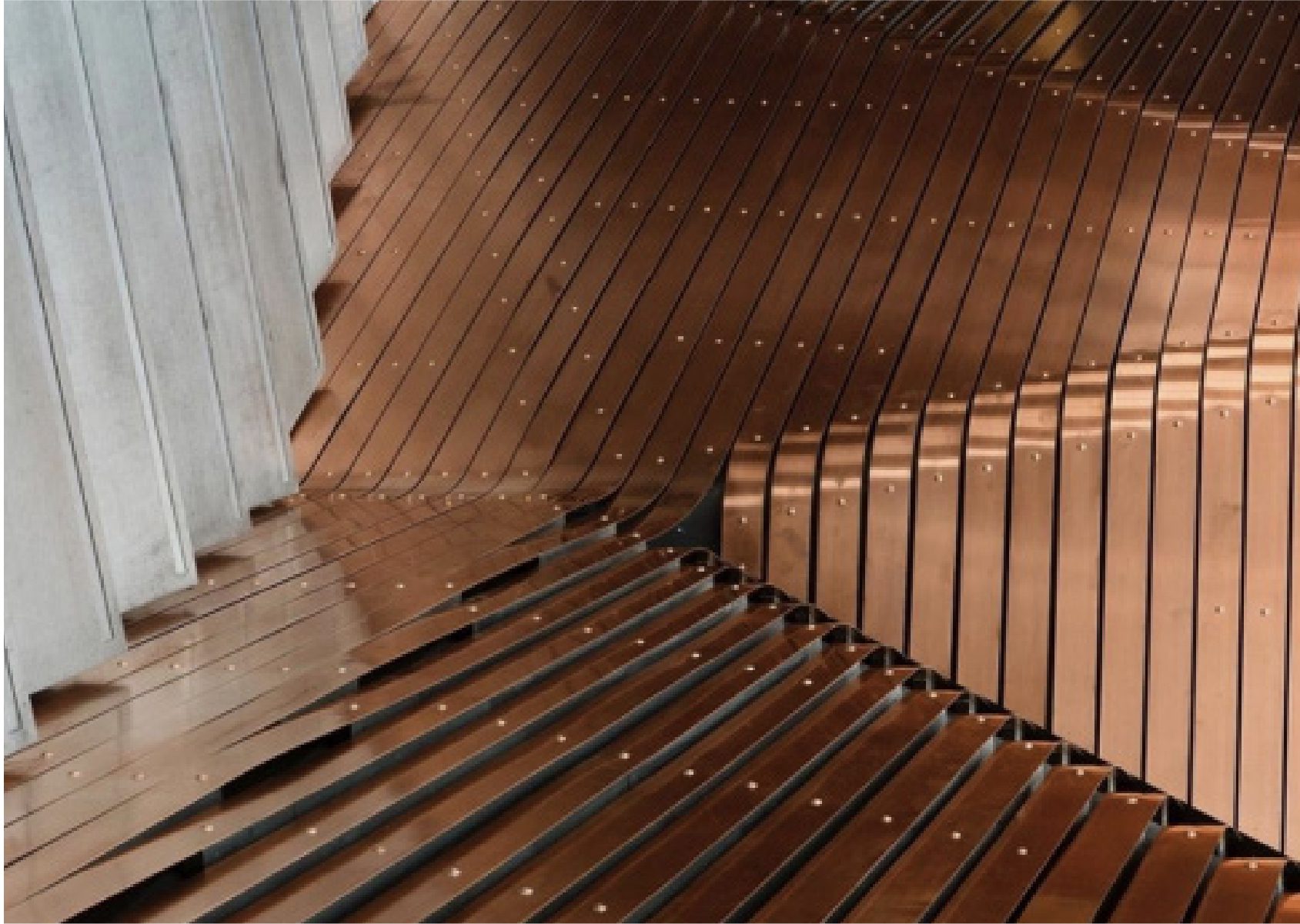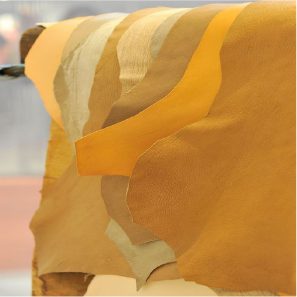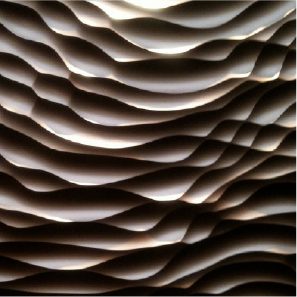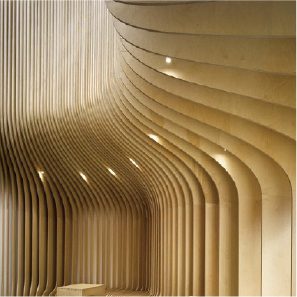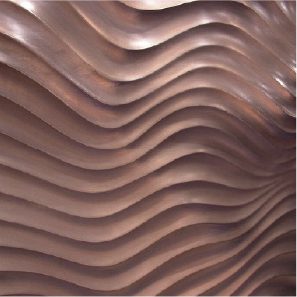 Inspiration is drawn from the layers of leather hung from racks.
The artwork stands as a reminder to the previous uses of the property, allowing passing pedestrians to engage with the concept of the leather hides being hung during the tanning process.
The material of choice is solid aluminium sheet which emulates the colouring of leather hung from the ceiling in layers.
"The ceiling is the canvas for this art work, it announces the point of arrival leading into the entry lobby."