The rooftop pool club provides the luxury of a beachside clubhouse to residents of Crest, Pier & Links, with water views towards cronulla.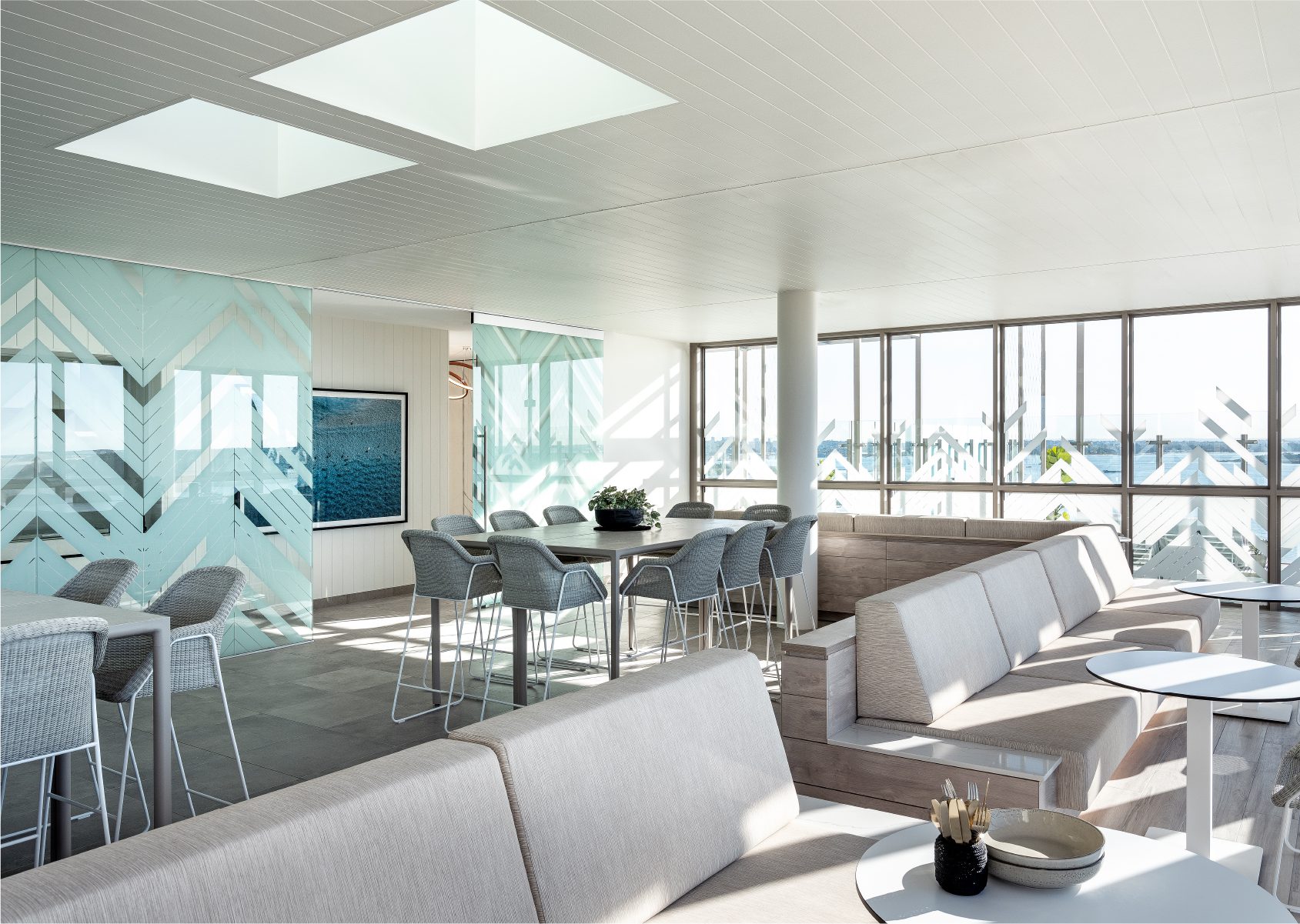 Project
Woolooware Bay Pool Club Interiors

Client
Aoyuan

Date
2019

Location
Woolooware, NSW

Amenities
Outdoor pool terrace, change rooms, public lounge, kitchen facilities, infinity edge pool

Indigenous Country
Gweagal & Dharawal


The pool club is a unique offering for the Woolooware Bay residential community. The rooftop pool club features uninterrupted water views, with further district views towards Cronulla. An infinity edge pool looks out over the bay towards the Sydney city skyline.
This resort-like amenity is inspired by the concept of a luxury beachside clubhouse, with spaces for people to relax by the pool or entertain guests using the generous kitchen/ dining facilities.
The walls of stone tile add to the luxury look and feel; whilst the ceiling mimics the local weatherboard cladding of the coastal houses.
The herringbone pattern seen on the sliding screens and window decal artwork was created by a simple change of direction to the weatherboard panelling.
A planted pergola over the lounge beds on the terrace reference the resort and will grow over time adding to the colour scheme.