'Be a Voice for Generations' - National Reconciliation Week 2023
Reconciliation is a responsibility that lands on all of us, as city-shapers.
As students of architecture, we were taught to marvel at ancient European design but paid little attention to 60,000+ years of knowledge and innovation that enabled Aboriginal people to thrive across Australia.
Although this is slowly changing, we found ourselves hungry to know more about the truths of our Pre-colonial history and determined to share our learnings – and in turn the responsibility of reconciliation.
National Reconciliation Week is a reminder for all Australians to learn about our shared histories, cultures and achievements to work towards reconciliation.
This year's theme 'Be a Voice for Generations' urges us to use our influence 'to create a better, more just Australia for all of us'. Held between the anniversaries of two pivotal events in Australian history, the 1967 Referendum (27 May 1967) and High Court Mabo Decision (3 June 1992), it acts as a symbol of the positive impacts that can be made when we as a nation come together to stand alongside First Nations Peoples.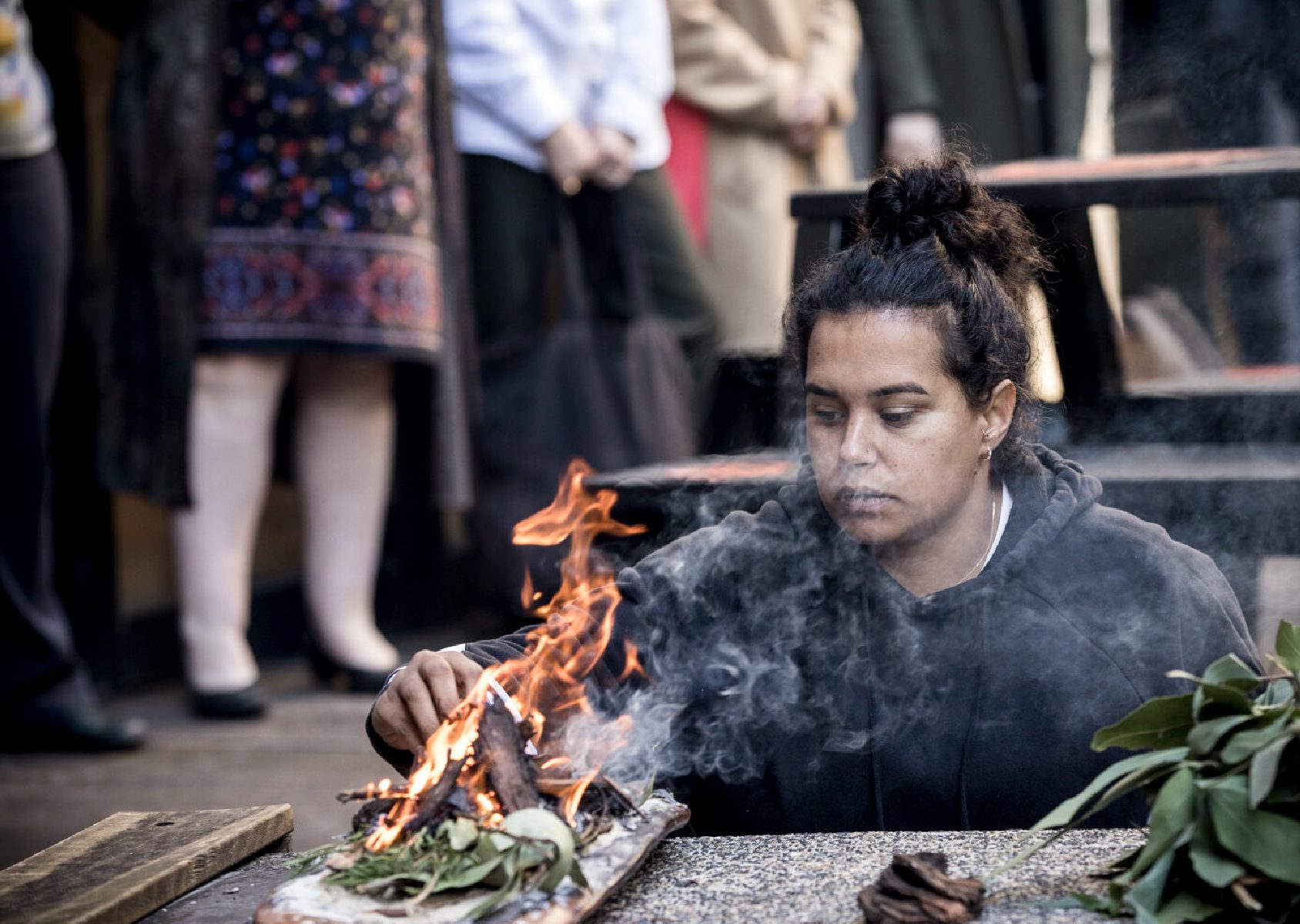 As city-shapers, we acknowledge our unique role in Reconciliation
Reconciliation is a long journey of learning and unlearning that's far from being over...
It is important that we grasp this opportunity to reflect on our shortcomings as a nation, industry and practice, and consider what we're leaving behind for future generations.
As practitioners of space-making and the built environment working on Country, we are in a uniquely crucial position to influence it. Our impact can extend beyond the timelines of our projects, so it is essential that we partake in deep listening and seek to learn from First Nations Peoples' continuous connection to land, sea and sky. Through this, we aim to design from a lens of greater awareness and respect towards Country.
While early in our reconciliation journey and action plan development, we are committed to continuing a path of deep listening, learning, and unlearning. Our aim is to build genuine relationships and processes that become integral to the fabric of our practice and contribute to our mission of reconciliation.
And while these actions aren't made exclusively around events like Reconciliation Week, they are still a great opportunity to reflect and learn more about how we as individuals and an industry can move forward.
Text by Mai Alarilla & Jasmine Jahani
(Members of the TURNER RAP Working Group)
Our bespoke artwork was created by Toby Bishop (Yukupin).