A short distance from Epping train station, the project stands at a transition between the emerging town centre and the existing low density residential surrounds.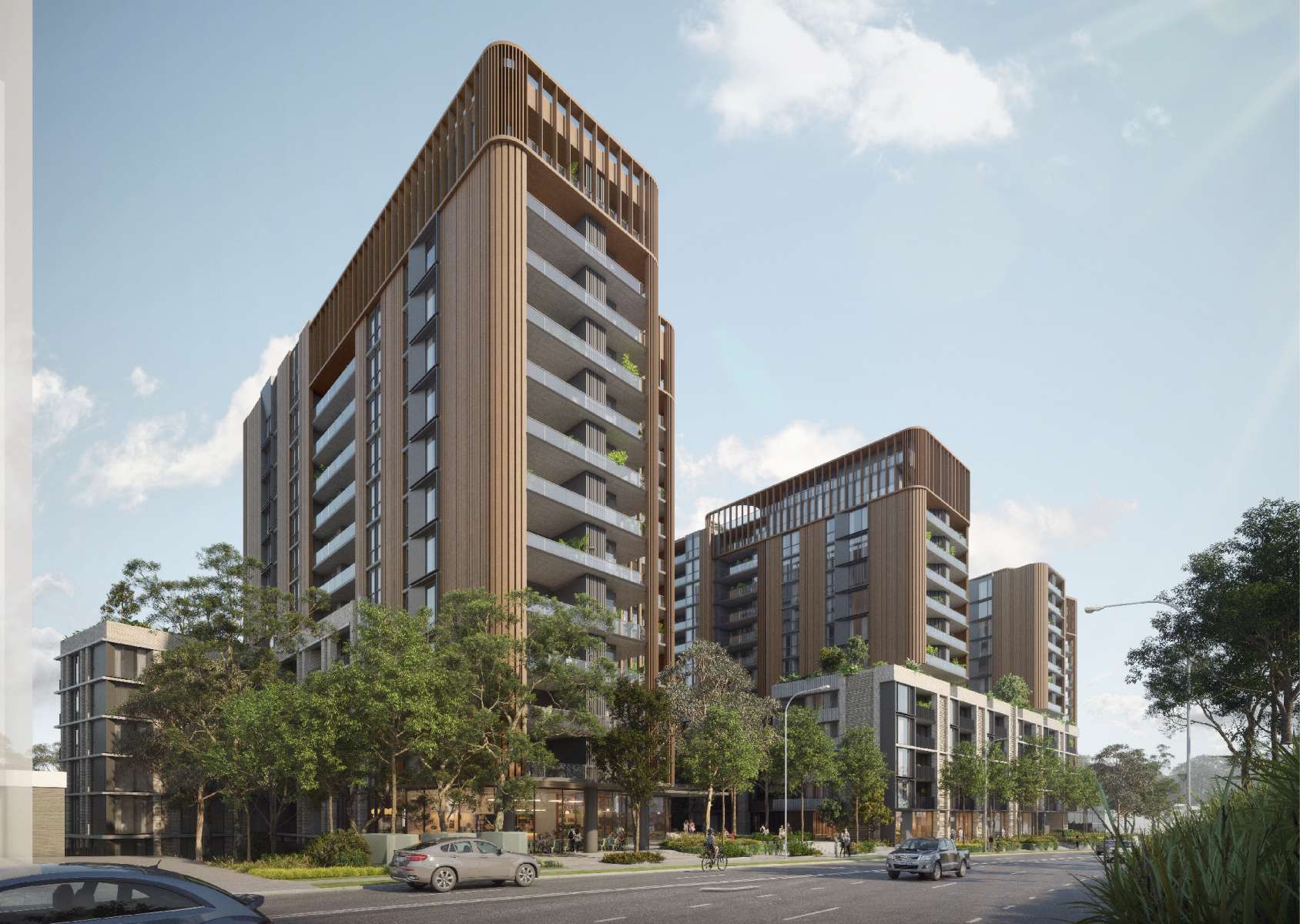 Project
Beecroft Road

Client
Dasco

Date
2021 - Ongoing

Site area
10,120 sqm

Location
Epping, NSW

GFA
38,700 sqm

Apartments
432

Indigenous Country
Wallumedegal


The design champions a generous public domain and landscaping that works with the steep topography of the site. The permeability of the design reconnects the local street network with a pedestrian centric throughsite link.
The design uses a natural palette of materials such as brick and terracotta. The high quality and low maintenance finishes avoids a dependence on painted surfaces ensuring the long term aesthetic legacy of the project.
The use of brick to the lower storeys defines a more human scale at street level and contains diverse active uses, including a new commercial and dining precinct to Beecroft Road.
The upper levels are shrouded with a terracotta vail to the east, and open up to balconies with outlook to the western district views.
The project aims to be a key gateway to Epping and a catalyst for urban renewal within the western edges of the town centre.