Bigge Street showcases how we can provide social housing, without compromising on design or quality.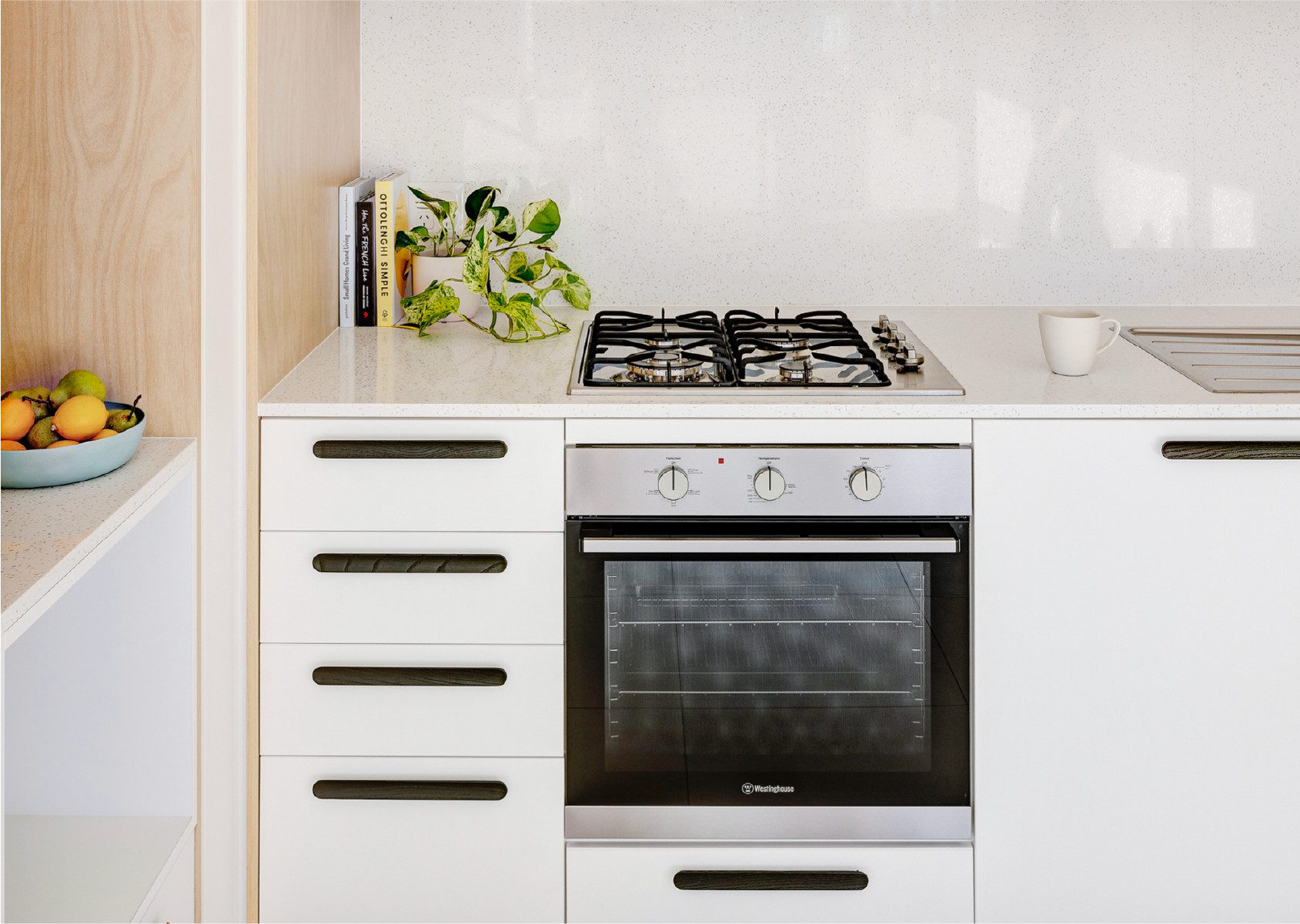 Project
Bigge Street Interiors

Client
Hutchinson Builders, Land and Housing Corporation, NSW Government

Date
2018 - 2022

Site area
1,758 sqm

Location
Warwick Farm, NSW

GFA
3,908 sqm

Apartments
52

Indigenous Country
Dharug & Dharawal


Bigge Street answers NSW's urgent need for social housing, particularly in Liverpool, where the wait time exceeds 10 years.
The character and materiality of the project is driven by the long-term performance of the building, including maintenance, longevity and the sensitive needs of social housing residents.
There is a mix of 1- and 2-bedroom apartments, and the interiors have been designed to accommodate and allow modification for different users.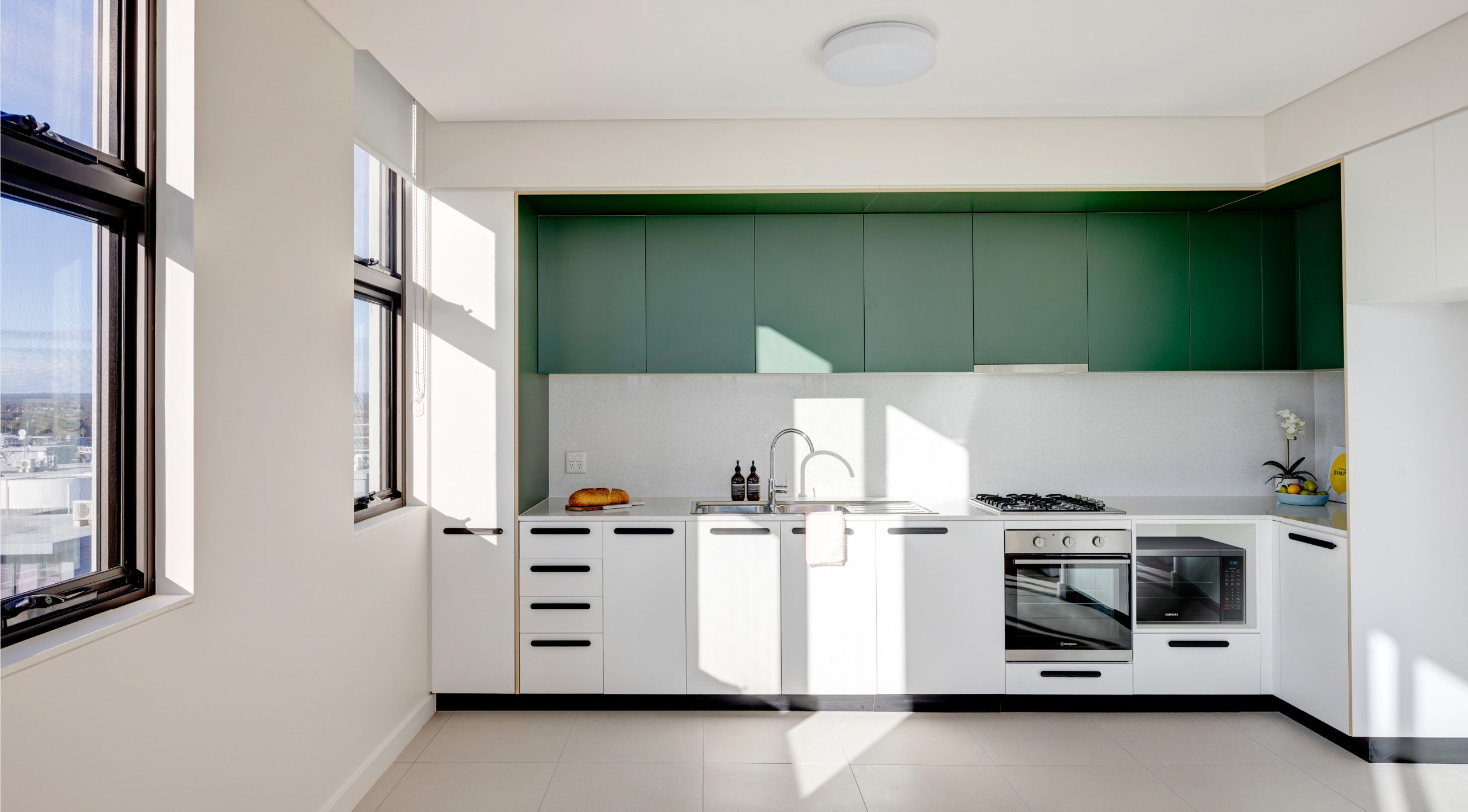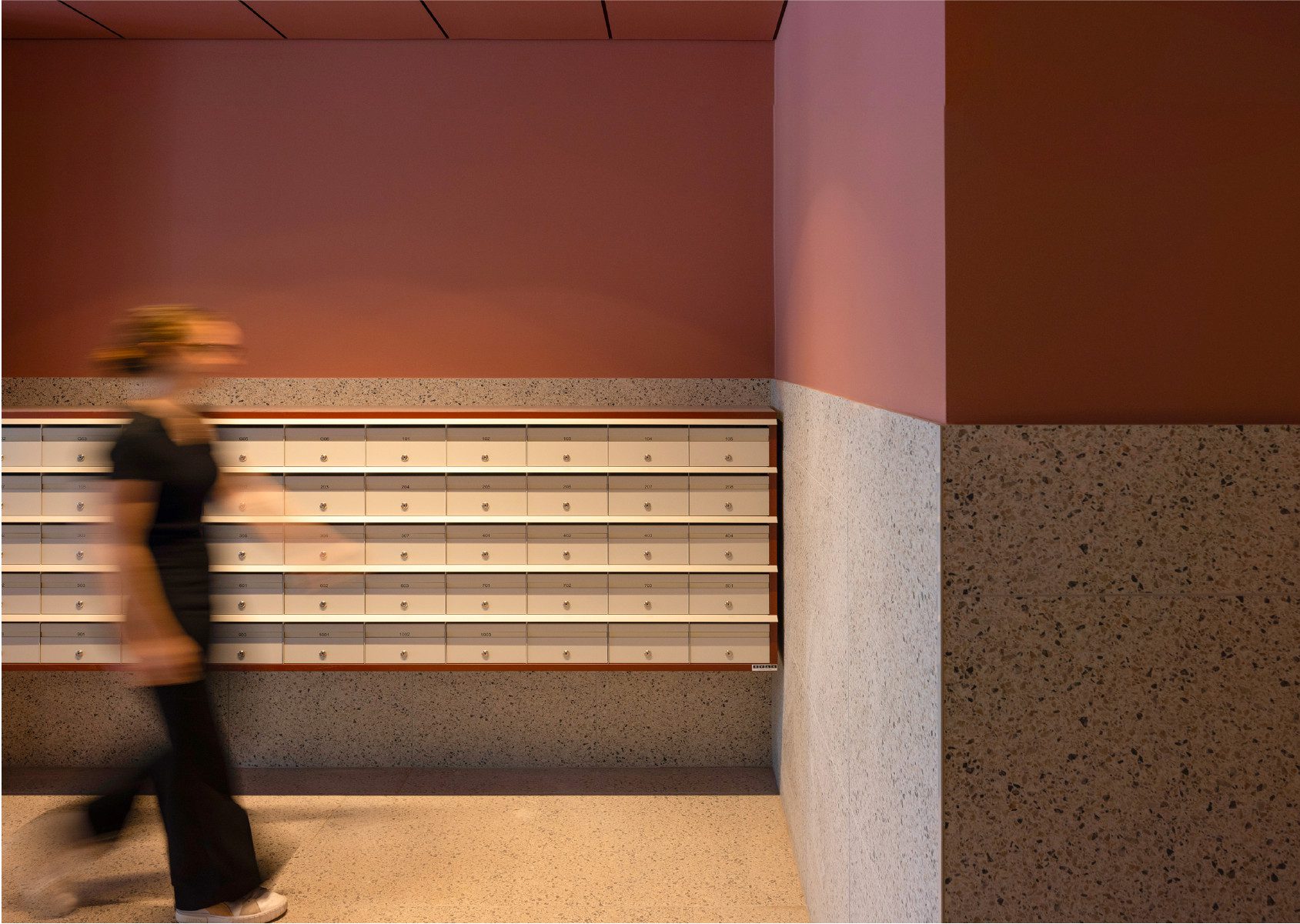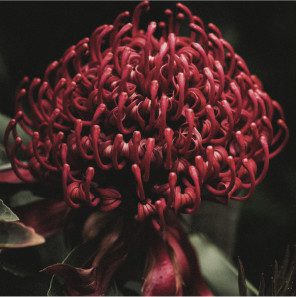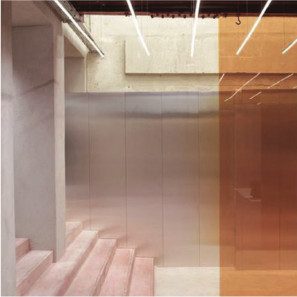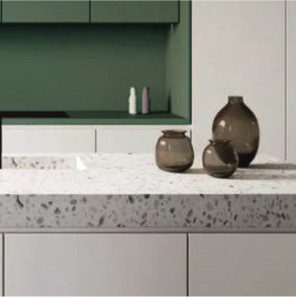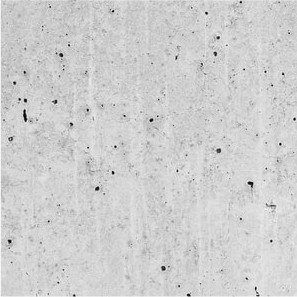 The interiors feature a natural colour palette, inspired by local flora and fauna.
Pops of reds and greens are used as a highlight throughout the building. For example, the red of the soffit continues to become the interior theme of the lobby.
This is further encapsulated in the integrated signage system that runs from the pre-cast building ID, through to the individual apartment numbers.
Adressing an urgent need for social housing with high quality and cost-effective design.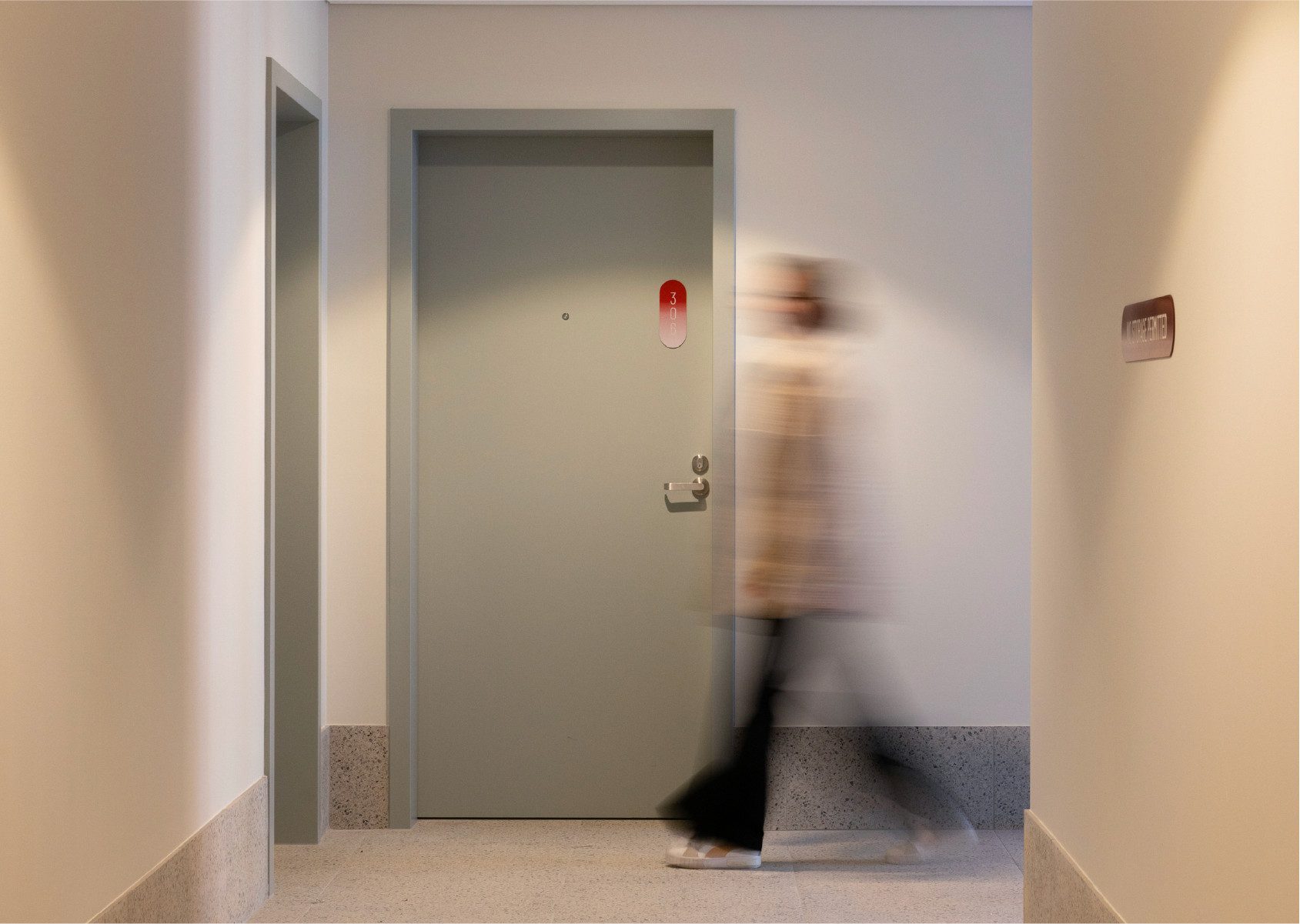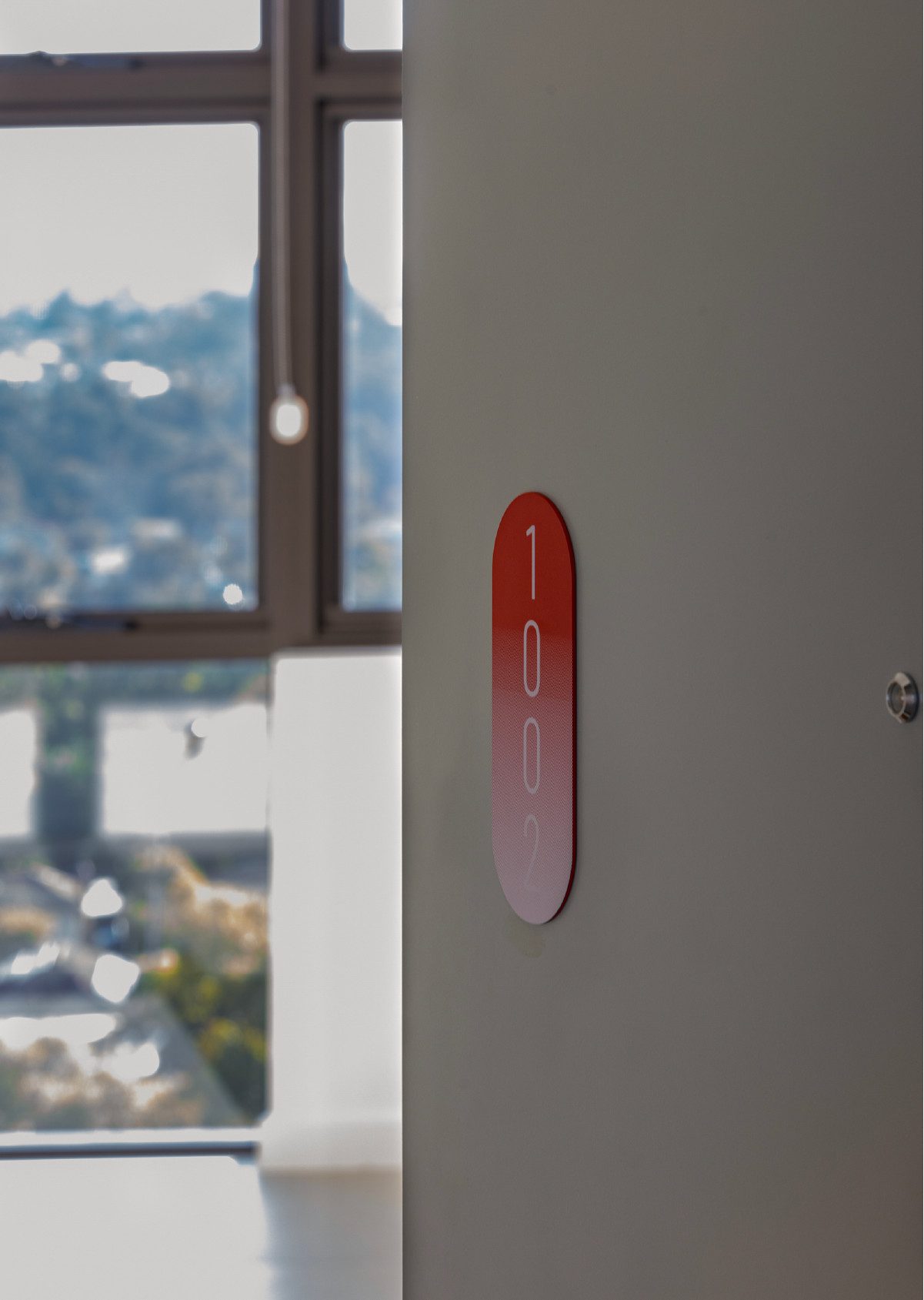 Meet the team