The wayfinding system for South Village retail needs to be simple and easy to navigate, due to its busy surroundings. It seeks to create an industrial train station aesthetic.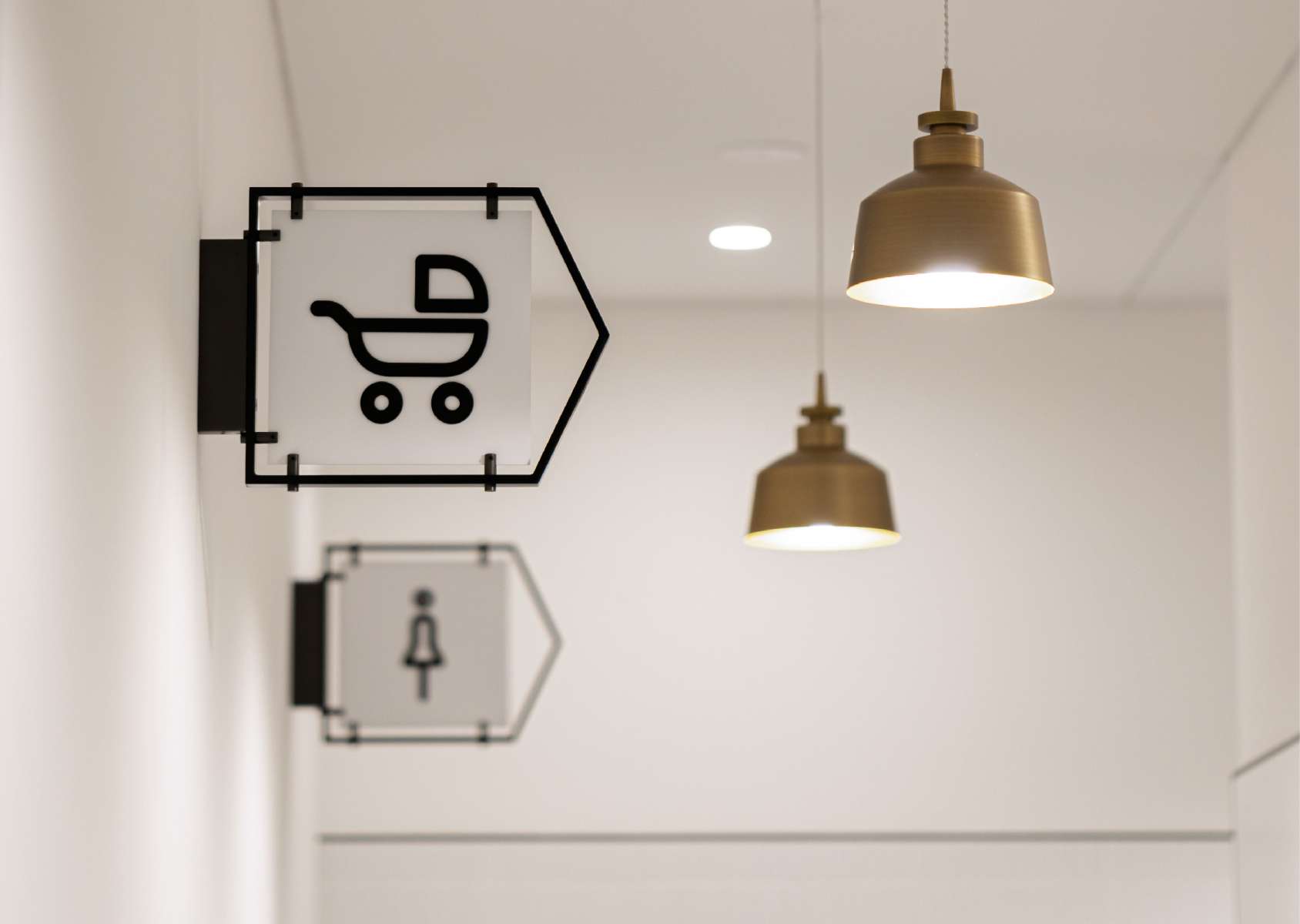 Project
South Village, Wayfinding

Client
Deicorp & Payce Consolidated Ltd

Date
2015

Location
Kirrawee, NSW

GFA
14,000 sqm

Indigenous Country
Gweagal & Dharawal


South Village is a mixed-use masterplan in Southern Sydney. The precinct features commercial, retail and residential spaces, alongside a new public park.
The retail spaces create a 'village' feel for the development, offering a place for residents and public to connect and interact.
The wayfinding system seeks to create an industrial train station aesthetic, with simple signage elements that reinforce the interiors palette without adding further materials and noise to the overall design.
Custom display screens were created for ease of navigation around the shopping centre. With a digital interface touch screen and robust industrial pylon, it creates a high-use and low-maintenance device.