South Village is a mixed-use masterplan situated at the Kirrawee Brick Pit, featuring commercial, retail and residential spaces, and a new park.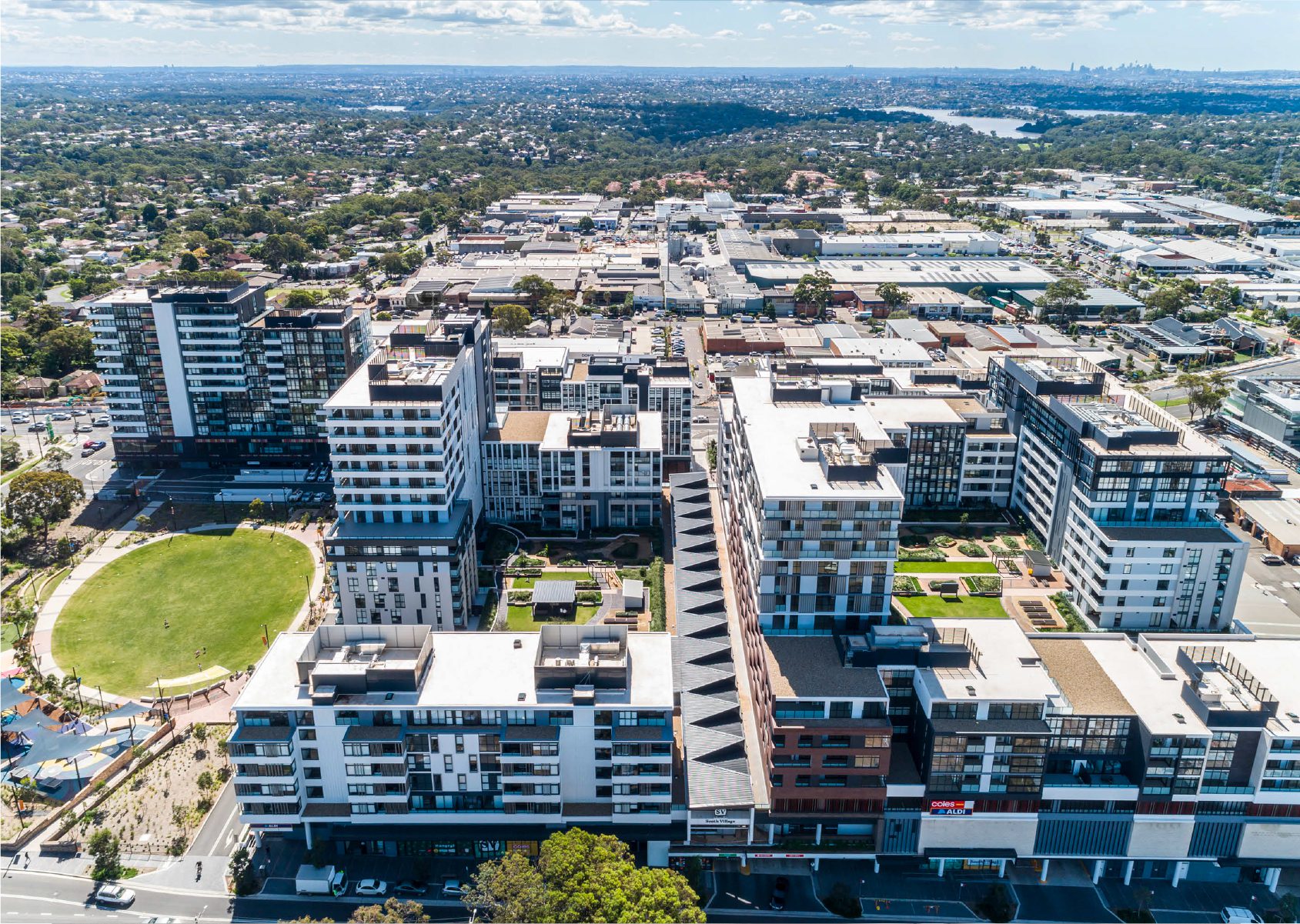 Project
South Village

Client
Deicorp & Payce Consolidated Ltd

Date
2020

Site area
4.25 ha

Location
Kirrawee, NSW

GFA
85,000 sqm

Non-residential GFA
14,000 sqm

Apartments
750

Indigenous Country
Gweagal & Dharawal


South Village is intentionally designed as an open street network with road, pedestrian paths and landscape.
The urban street-network and street-edge buildings are designed to open to the sky and be highly permeable for pedestrians. The ground level is public space, an extension of the local street network.
The new park is of regional significance and serves the wider community. Located adjacent to Kirrawee Village, the park connects the new and existing centre. The park includes a remnant parcel of Sydney Turpentine-Ironbark Forest which required significant stabilisation. A large play area is included connecting into the retail.
The retail spaces create a 'village' feel for the development, offering a place for residents and public to connect and interact.
The kiln heritage interpretation space is open to the public and narrates key elements of the industrial legacy of the site.
Connecting the new development with the original village.
Designed to complement the existing Kirrawee Village, the retail has a curated group of tenants and two supermarkets.
Tall ceilings and configuration flexibility assist prospective tenants and interstitial spaces can incorporate kiosks and pop-up retail.
The distinctive ceiling shelters from elements while allowing natural light and ventilation.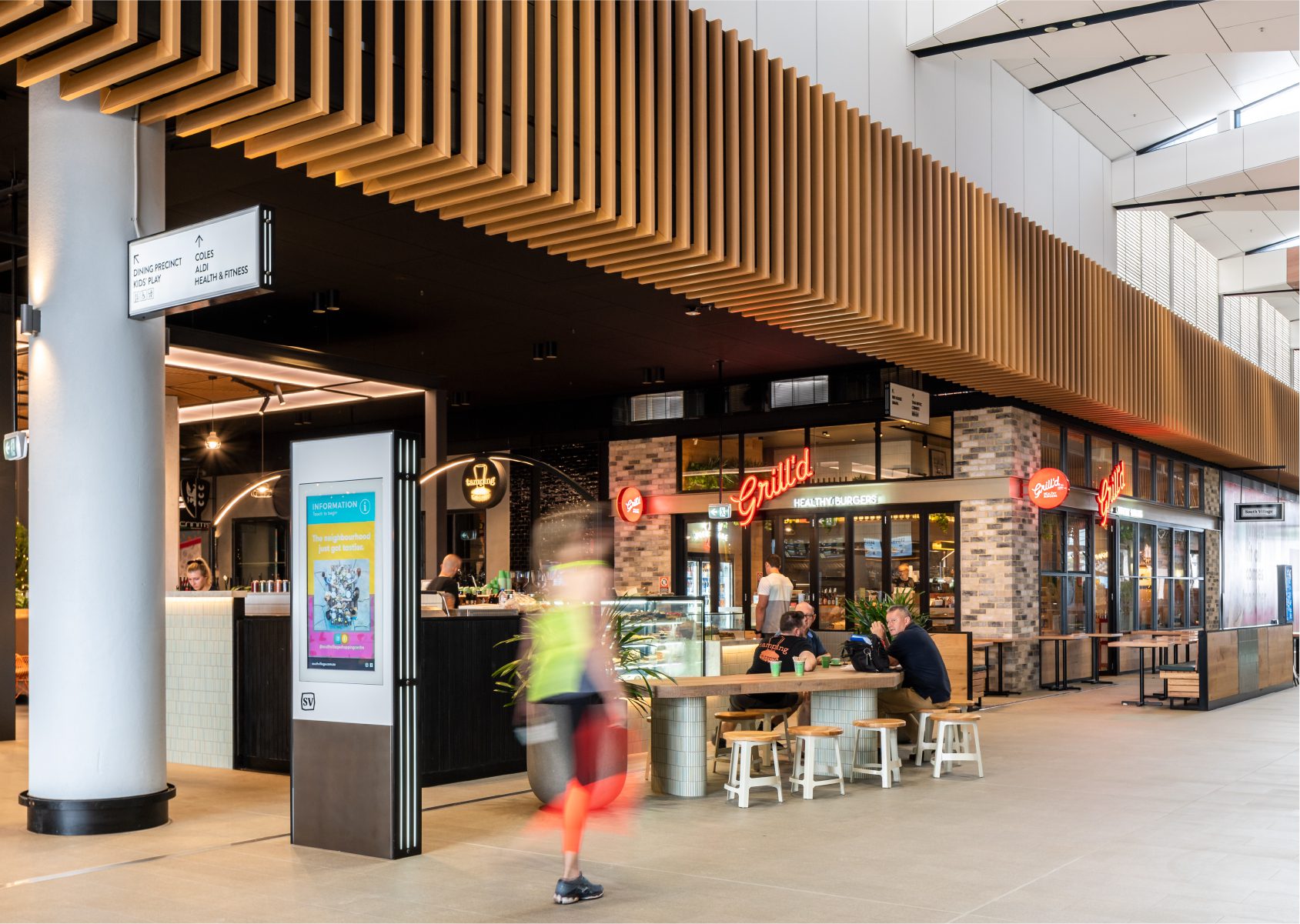 South Village has been designed as an urban street network with new roads, pedestrian paths and landscaping.