'After The Fires'
Habitus Issue #55
Architect Nick Turner was able to save his house during the devastating Black Summer fires in 2020, but he lost the garden he had worked on for years.
Architect and urban designer Nick Turner, principal of Sydney-based practice Turner, has the exact time of day in his mind when the ferocious fires came through his property, Palmyra: 7.48pm on 4 January 2020.
His property on the western edge of Kangaroo Valley, a two-hour drive from Sydney and encompassing a contemporary home on 40 hectares, was facing impending destruction.
Turner was anticipating a major fire given the extreme drought of the previous years. And while both wings of the house were saved, the experience left him with post-traumatic stress disorder (PTSD).
"I was running on such high adrenalin that it wasn't until a day later that I realised I had burnt all the tips of my fingers," says Turner, who had tried to save the home's large panes of glass from imploding.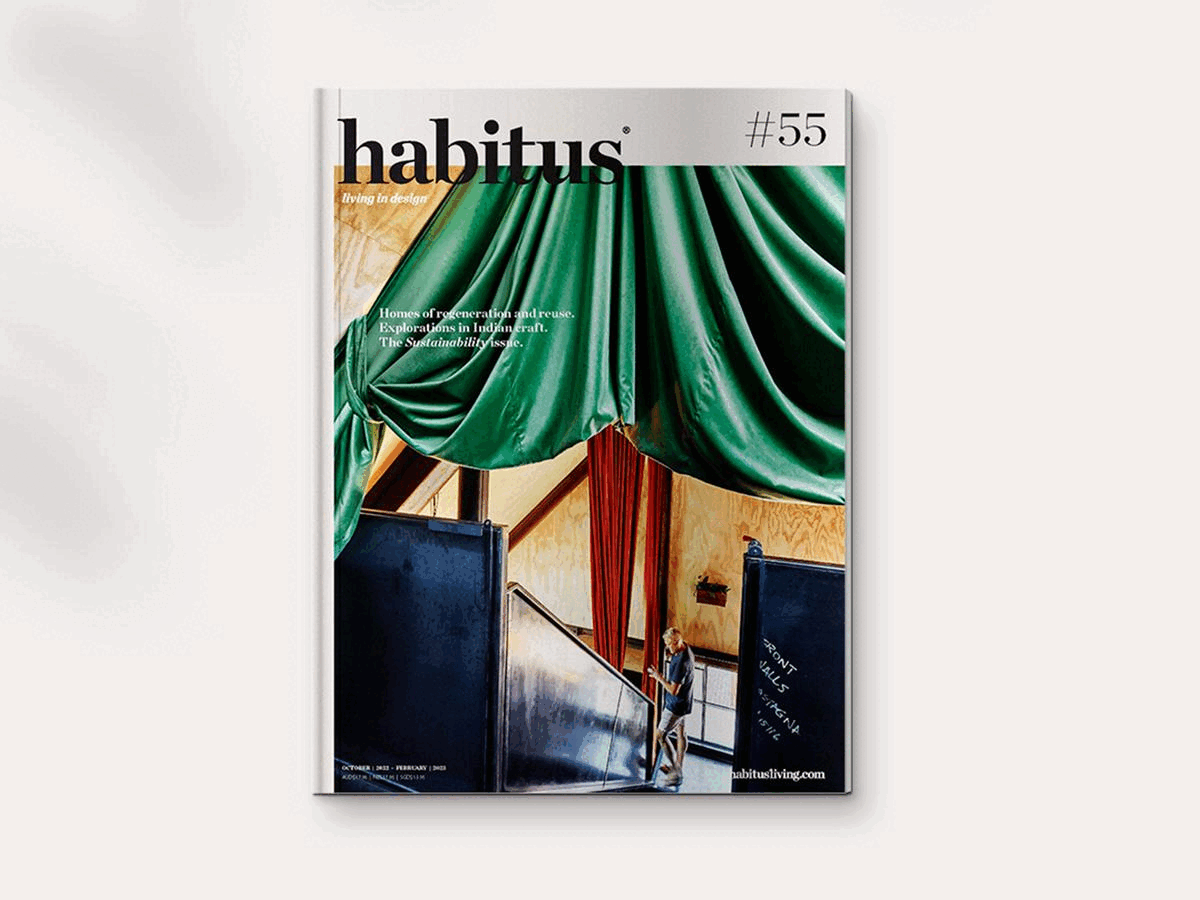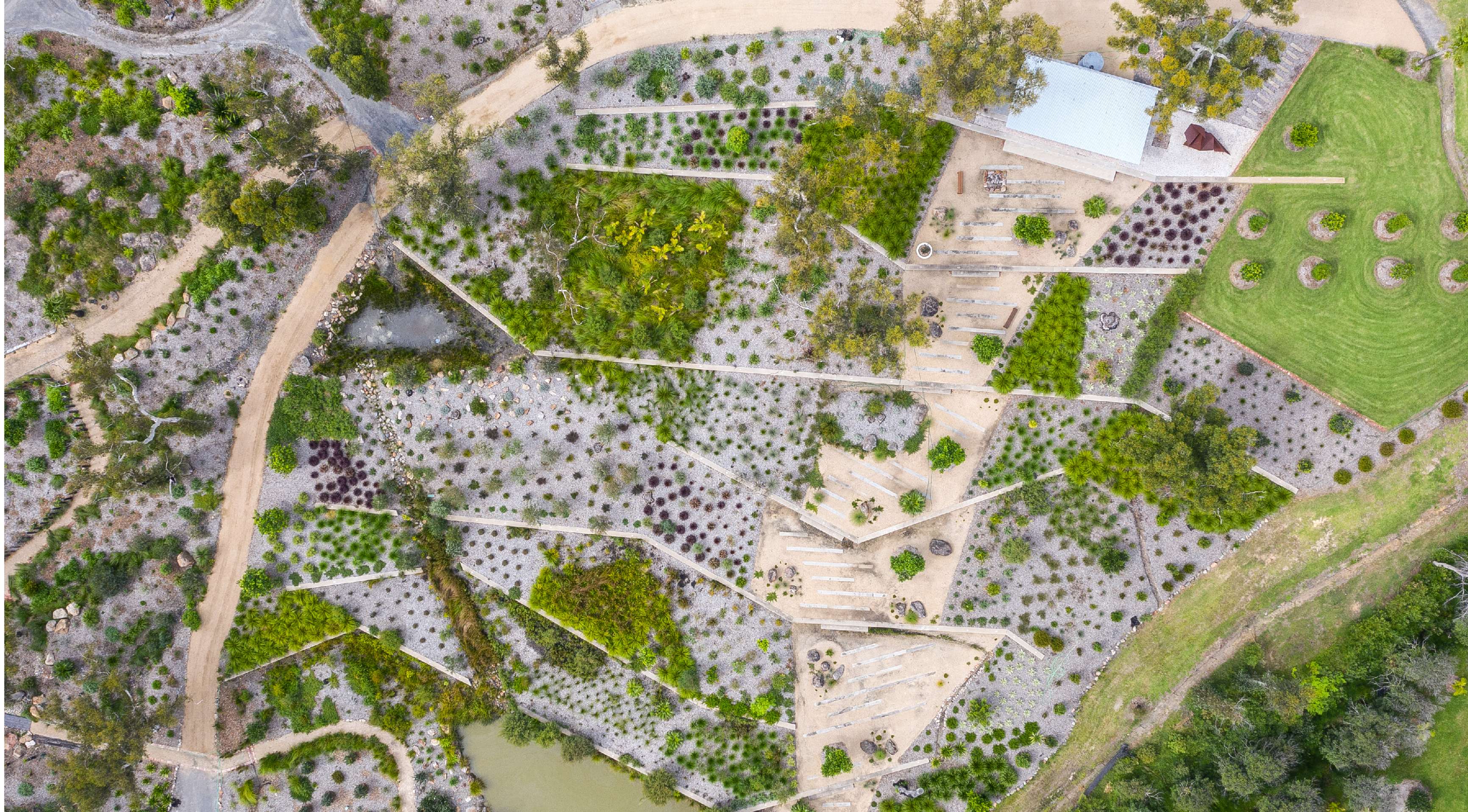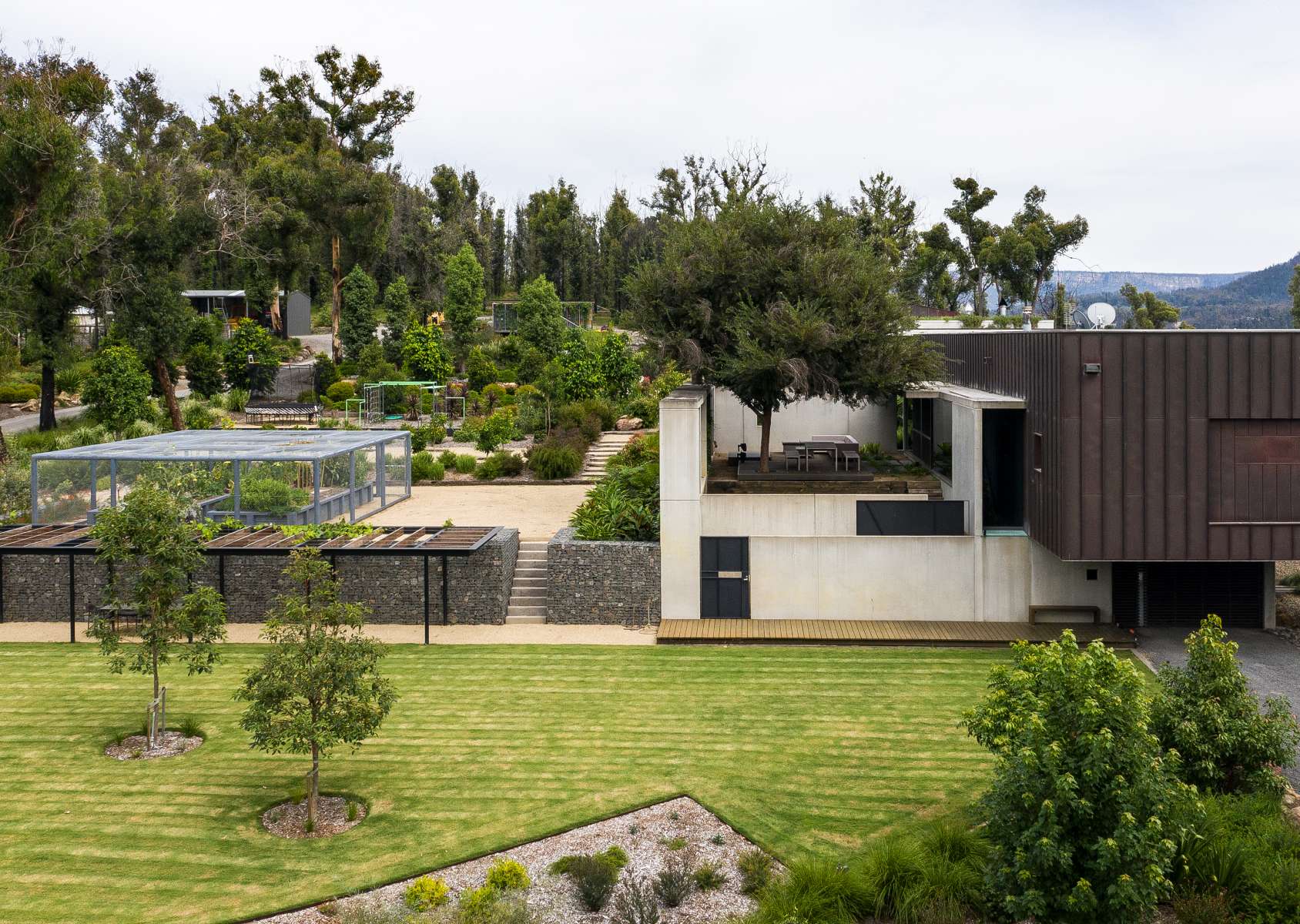 A project over 20 years...
Turner purchased the property in 2003, after seeing it advertised in a friend's newspaper over lunch. "As soon as I got my driver's licence, I'd head to Kangaroo Valley.
"The place has always been dear to my heart. Its valley seduced me," says Turner, who recalls the initial state of the vacant site – cleared in places with scrubby undergrowth, and numerous invasive species.
In 2010, in earnest, he and his mates added 30,000 plants, most of which were endemic to the area. To see the fire rip through all this hard labour in a matter of moments has certainly left its mark.
Even some of the charred limbs of trees can be seen as a reminder of this horrific event.
The first wing of the home was built in 2006, while an additional wing comprising bedrooms and a living area that leads out to a terrace was added via an internal bridge a few years later.
Fortunately, Turner and his friends had hosed down the green roof of the new wing, predominantly covered with pig face, a plant that contains 95 per cent water, which helped save the property. That, and the fact that the new wing includes a one-metre-wide masonry wall on the western side where fires are more likely to occur.
"The original house is clad in copper, like a giant shipping container, while the new wing is more firmly anchored to the site," says Turner, pointing out the western wall that acted as a buffer for the fire.
"The fire has certainly made me even more connected to this place."
Nick Turner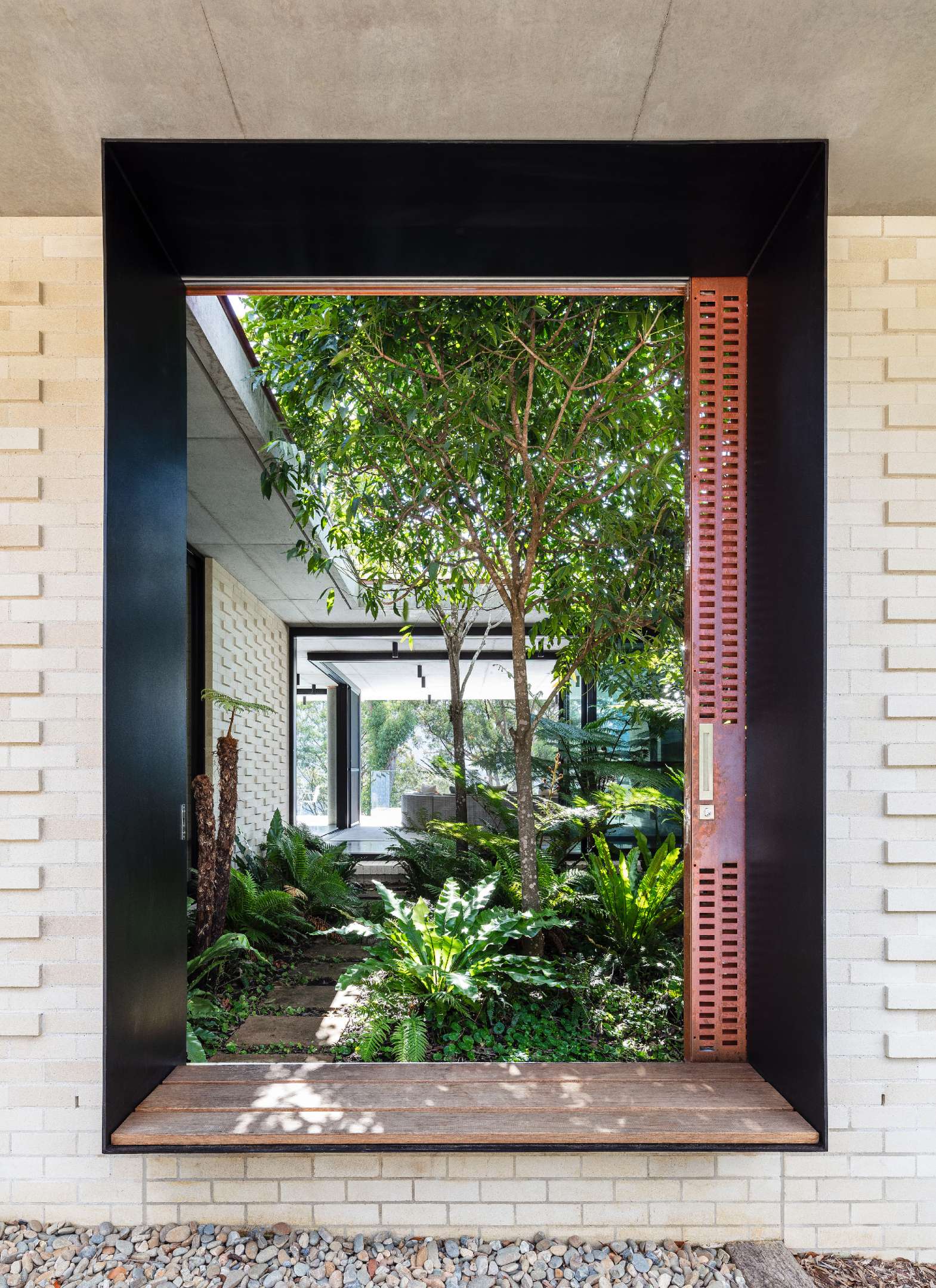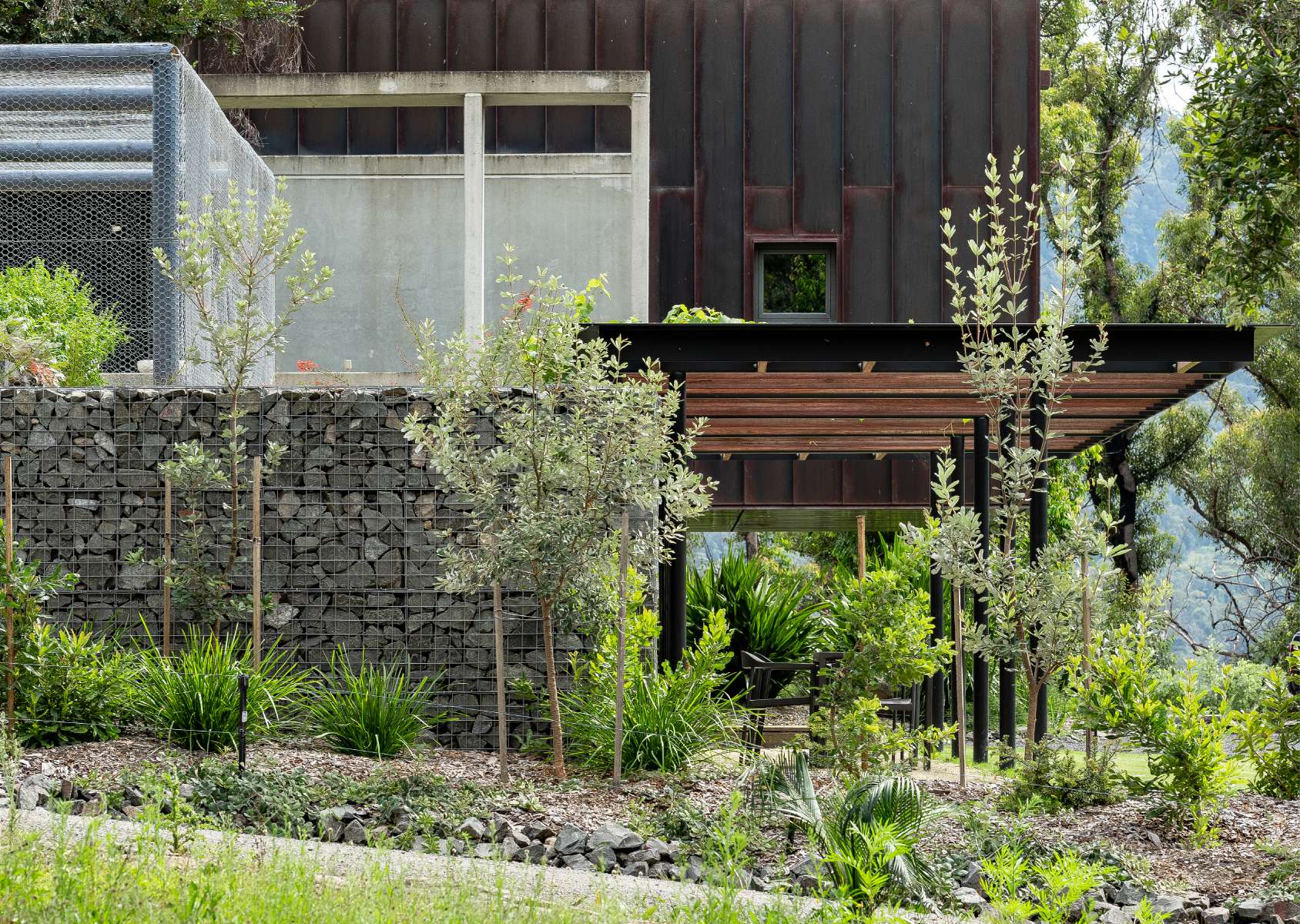 Re-invigorating the landscaping with 25,000 plants and trees
While Palmyra I and II were saved, the entire garden was lost. Turner could have easily sold up and moved on given the situation, but the fire was later followed with COVID-19, giving him the time and opportunity to regenerate the landscape.
Not wanting to do things by halves, Turner, with assistance from friends, brought in 25,000 plants and trees. Cultivars including grevilleas and ground covers were placed in both upright and prostrate positions for verdant ground cover.
A large range of eucalypts was planted including 15 different rainforest species. Although Turner works closely with landscape architects on large multi-residential, commercial and hospitality projects, his interest in landscape design started as a teenager.
"When my friends were working in cafés or doing newspaper runs, I'd work on people's gardens on weekends," he says, who created not only a lush and almost exotic landscape,
but a series of outdoor rooms, each offering different experiences. One includes a freestanding concrete blade wall and large deck for alfresco dining.
There are many spaces his family and friends enjoy relaxing in, but more often than not, Turner can be found tending to his plants. Other times, he follows the pathways that snake around the property, removing debris.
The result of Turner's efforts is not only a verdant environment, but a place that feels considerably cool even in the long, hot summers.
The garden, although elaborate and vast, is not tied to an irrigation system, with Turner's belief that these plants are hardy and will continue to propagate. The recent deluge of rain has created different problems – including some root damage and fungus attacks.
Turner admits he was an 'emotional wreck' after the fire, but that planting this latest garden, comprising six different types of treatment or character, has been therapeutic.
The fern gardens in the courtyards abutting the house are a continual reminder of how precious nature is.
Unlike many bush properties that simply replaced the charred earth with eucalypts, here you will find a wonderland of unusual species and different microclimates that add a rich layer to this landscape.
"The fire has certainly made me even more connected to this place. But it has certainly left its mark. It's changed the way I respond to it," adds Turner.
– Text by Stephen Crafti for Habitus Magazine.