This student housing proposal responds to the evolving local character of Anzac Parade, creating a well-connected community for students and locals alike.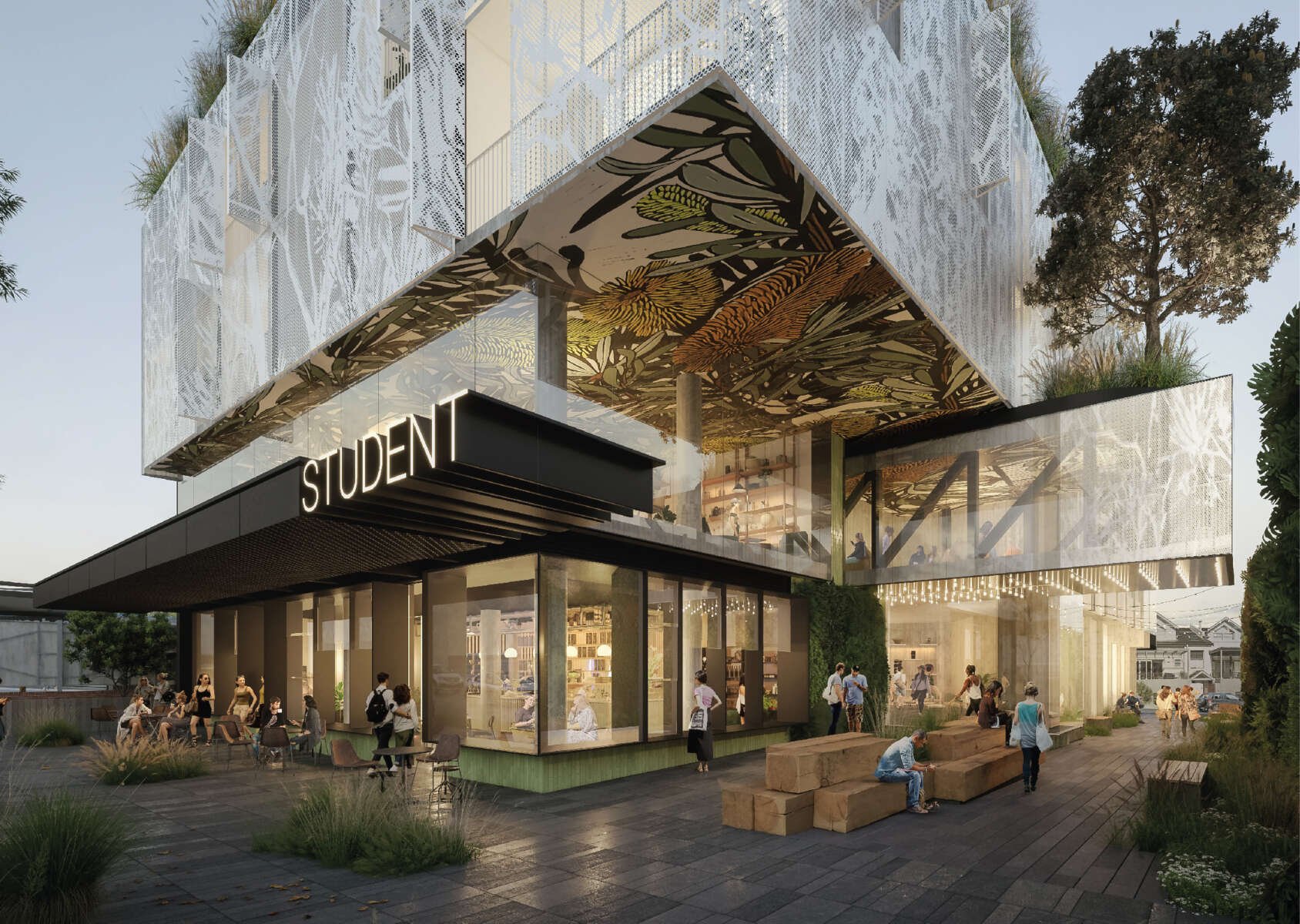 Project
409 – 411 Anzac Parade

Client
Mega Executive

Date
2020

Site area
1,121 sqm

Location
Kingsford, NSW

GFA
4,145 sqm

Rooms
95

Indigenous Country
Gadigal & Bidjigal


The proposal reflects the character of today's local context as well as the anticipated future built environment between Kensington and Kingsford Town Centre.
Volumetric shapes and the stepped approach create a dynamic and identifiable building form. The architectural language draws inspiration from the original landscape of banksia scrub that was endemic to the area - manifested in the patterned screen of the building facade.
To support this design approach, a rejuvenated public domain and through-site link will encourage the activation of the site and social interaction throughout the day and night.
Playful spaces create a connection between the student accommodation and public domain. Public art, visible communal spaces, active frontages and integrated landscaping all contribute to this elevated student experience.
Internally, space-efficient design features and amenities are used. Multi-purpose bed joinery accommodates fitted wardrobes, built-in storage and flexible seating. Integrated study spaces offer study nooks with vertical storage, that maximises on space.