Blackwattle is a demonstration of affordable housing that is contemporary, high-quality and innovative.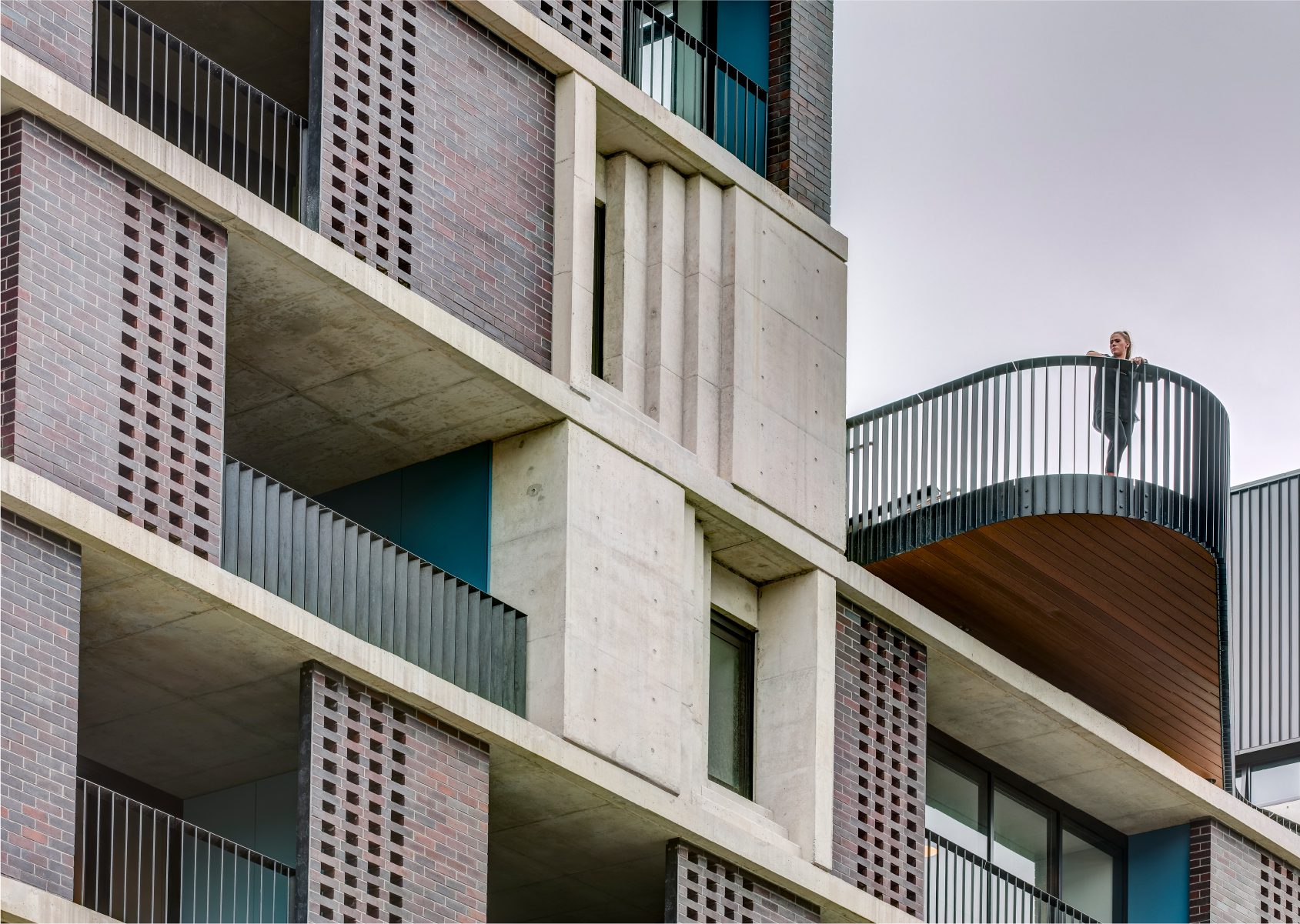 Project
Blackwattle Apartments

Client
City West Housing

Date
2016 - 2020

Site area
1,965 sqm

Location
Glebe, NSW

GFA
8,020 sqm

Apartments
99

Indigenous Country
Gadigal


Blackwattle Apartments is an affordable housing project with a focus on providing rental housing for people on very low to moderate incomes so that they can be close to jobs, support services and other local amenities.
The project embodies our passion and commitment to designing a sustainable and affordable community where residents feel proud of where they live.
Beneath the 99 rent-subsidised apartments, ground floor retail spaces take advantage of the Bay and Wentworth Street frontages providing an active public domain interface.
A variety of personal and communal spaces have been integrated into the roof terrace clustered around the edible landscape, lawn area, feature tree and 'cloud' pavilion.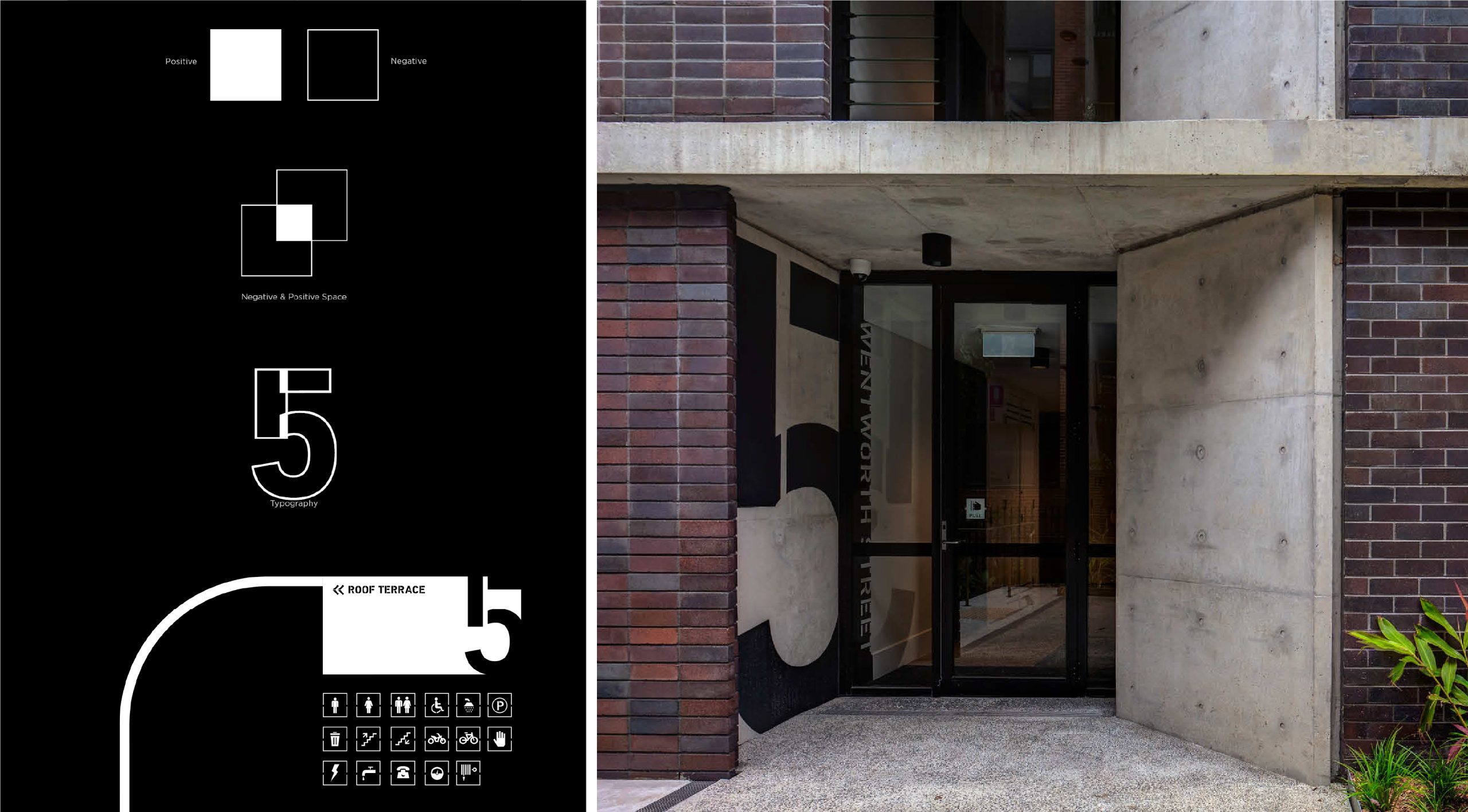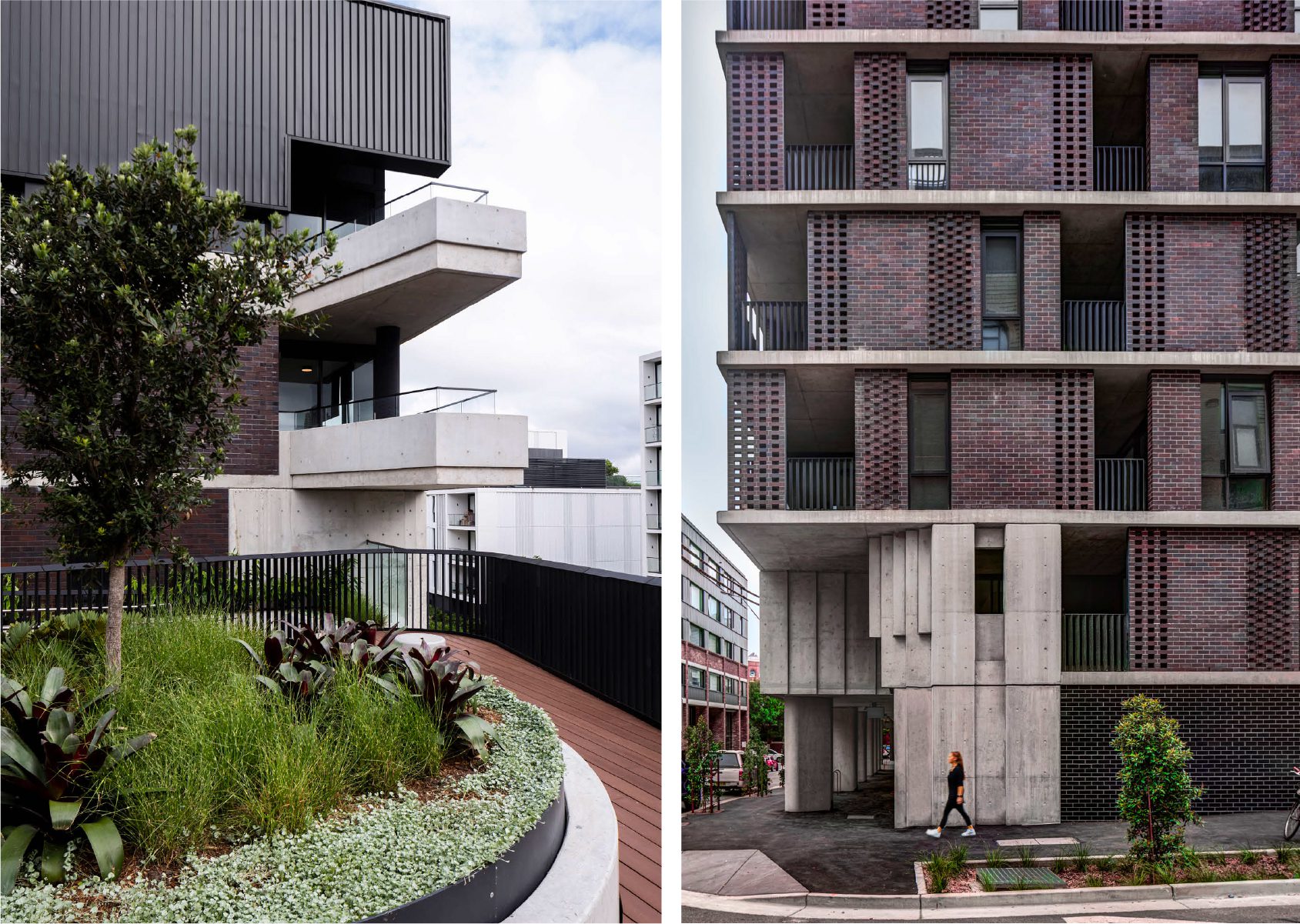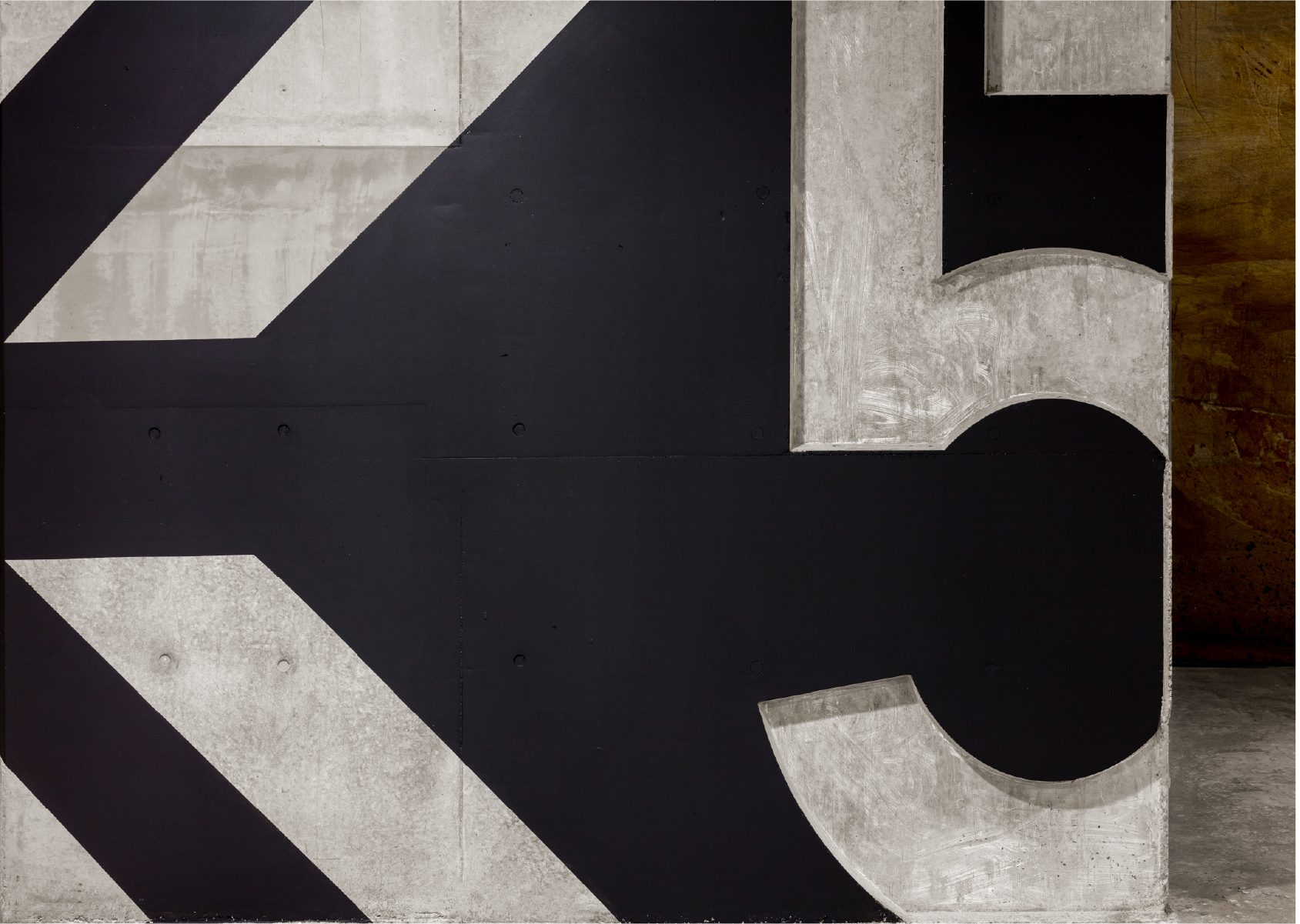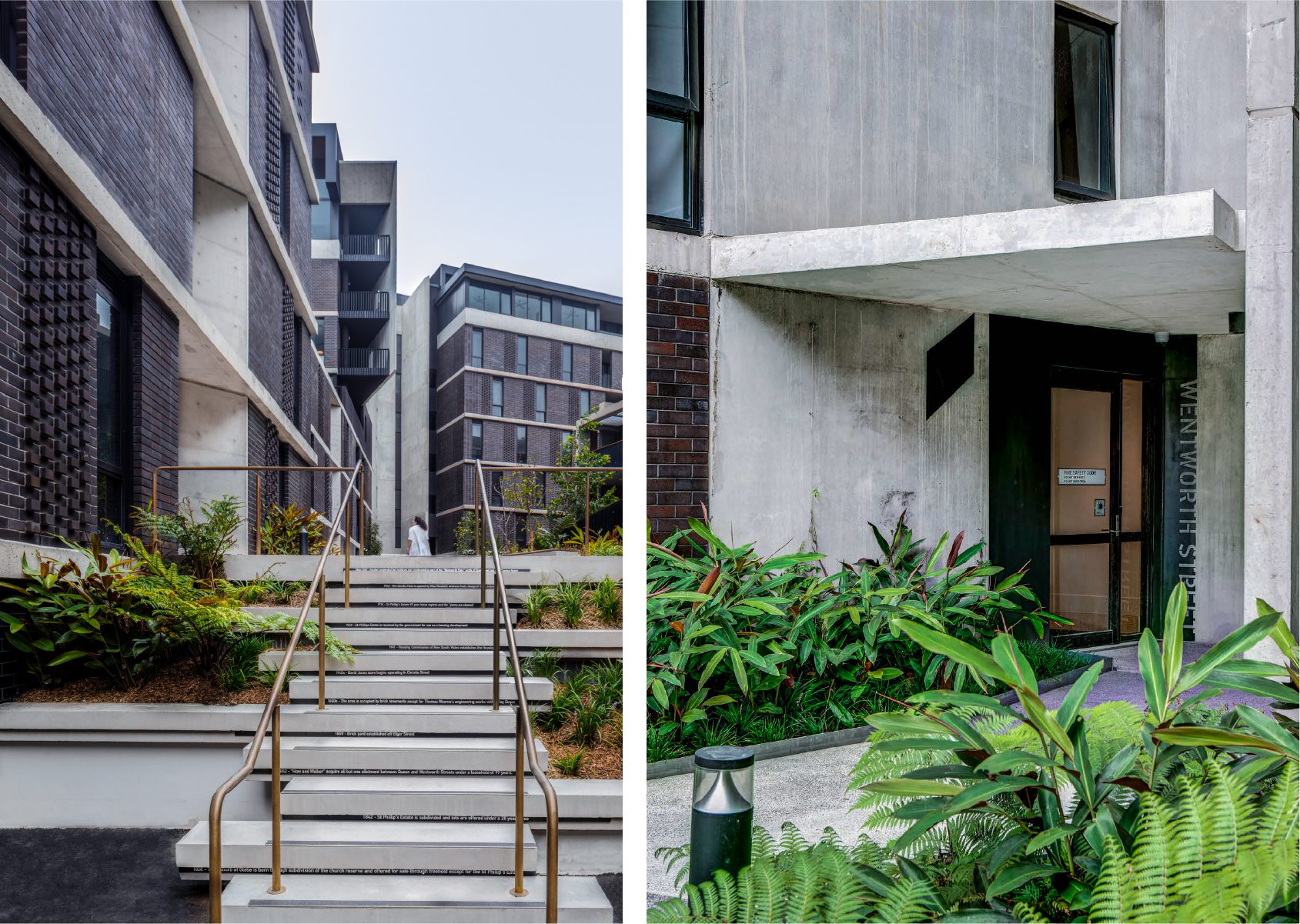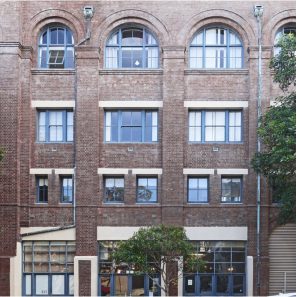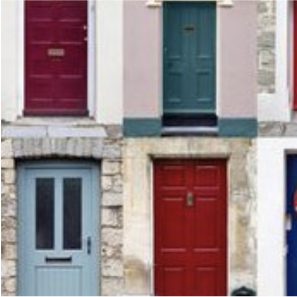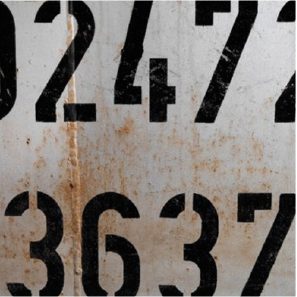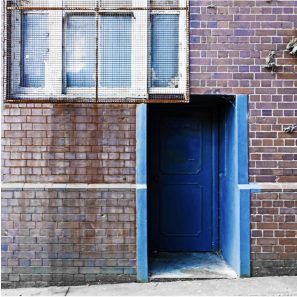 We found inspiration in the built form found in the immediate area. Ultimo is typified with large warehouse buildings, industrial facades, repetition in openings and roof forms.
Glebe on the other hand is smaller in scale and has individual buildings that are ornate in detail, include patterned brickwork and decorative ironwork.
The unique position that the site holds between the two distinct urban and suburban built environments enabled us to draw upon this duality in building vernacular.
The composition of the overall building utilises the fundamentals of the warehouse typology – order, efficiency and form whilst the detailing of masonry and steel balustrades provides expression to individual apartments – a reflection of the housing typology in Glebe.
"The project embodies our passion and commitment to designing a sustainable and affordable community where residents feel proud of where they live."
Dan Szwaj