The Eclipse is a conceptual resort, residence and meeting place in Hunter Valley, to recreate, regenerate and reconnect.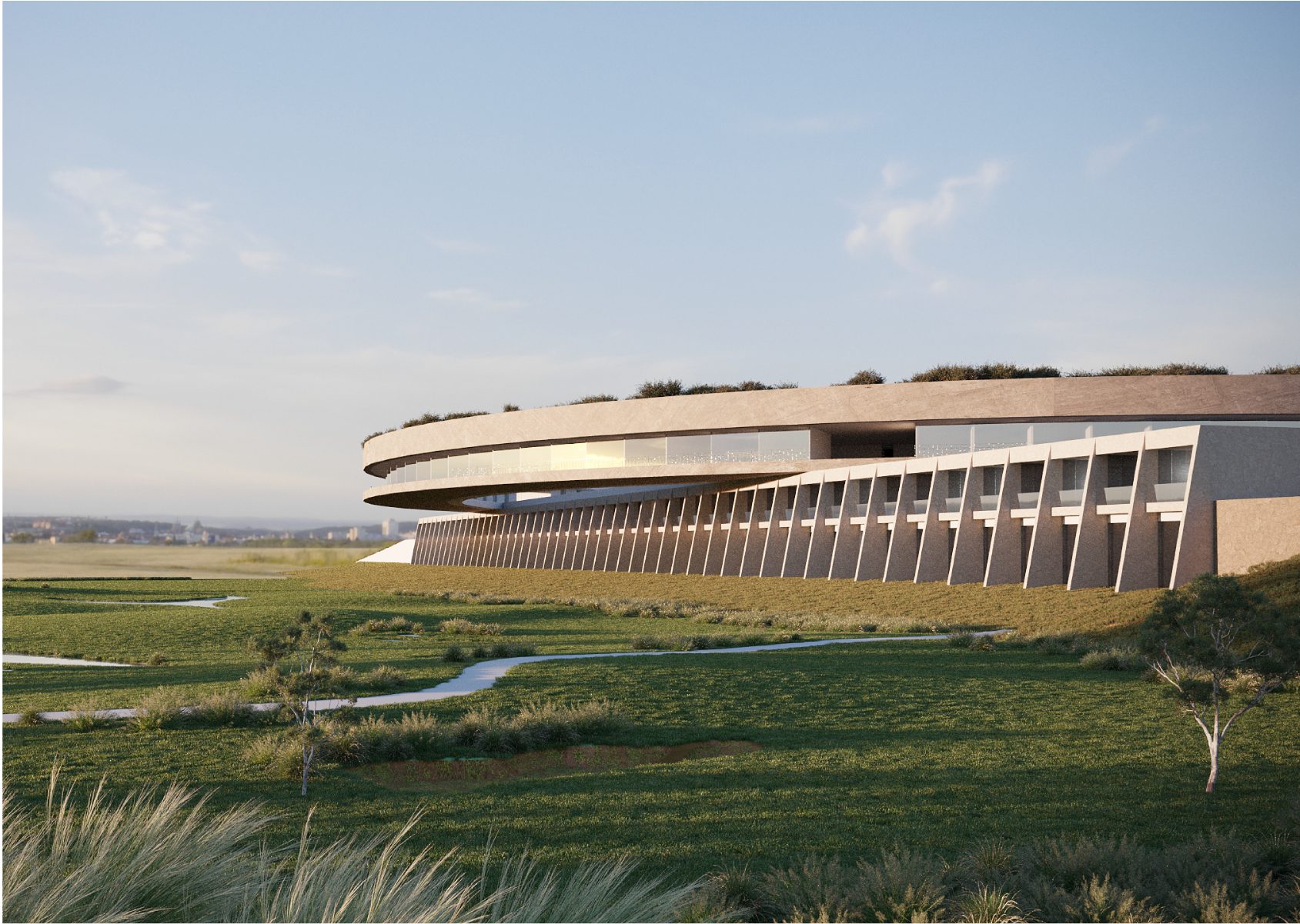 Project
Eclipse Golf Resort

Date
2021

Site area
240 ha

Location
Hunter Valley, NSW

GFA
28,923 sqm

Use
5-star Luxury Golf Resort & Spa, Clubhouse, F&B Precinct, Cultural Centre, Art Gallery

Collaborators
Nic Brunsden

Indigenous Country
Wonnarua


A place for all. To appreciate and be welcomed to special land. On, in, out, and under, Eclipse creates memorable moments for guests, visitors, and the local community alike.
The bulk of the hotel is buried and hidden, with small but deliberate incisions creating unique views and distinct atmospheres for key resort functions.
On top of this gentle mound rests the ring. It sits gracefully and creates special internal and external conditions. Inside the ring are housed the key hotel guest functions; a pool, restaurant, gym and green public space.
Externally, each ring room has a slice of the full 360° site panorama. Repeat stays at the hotel open up new vistas and experiences.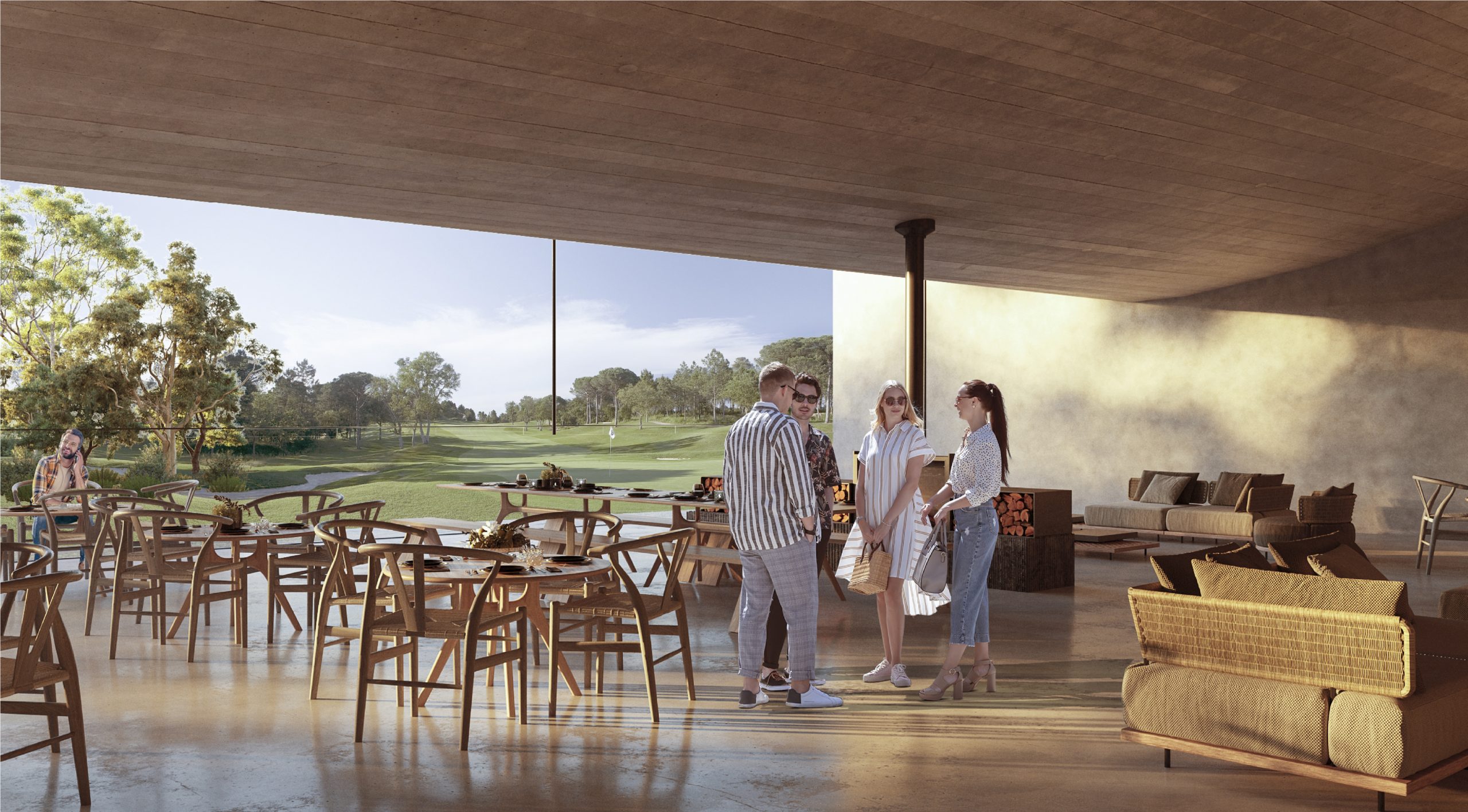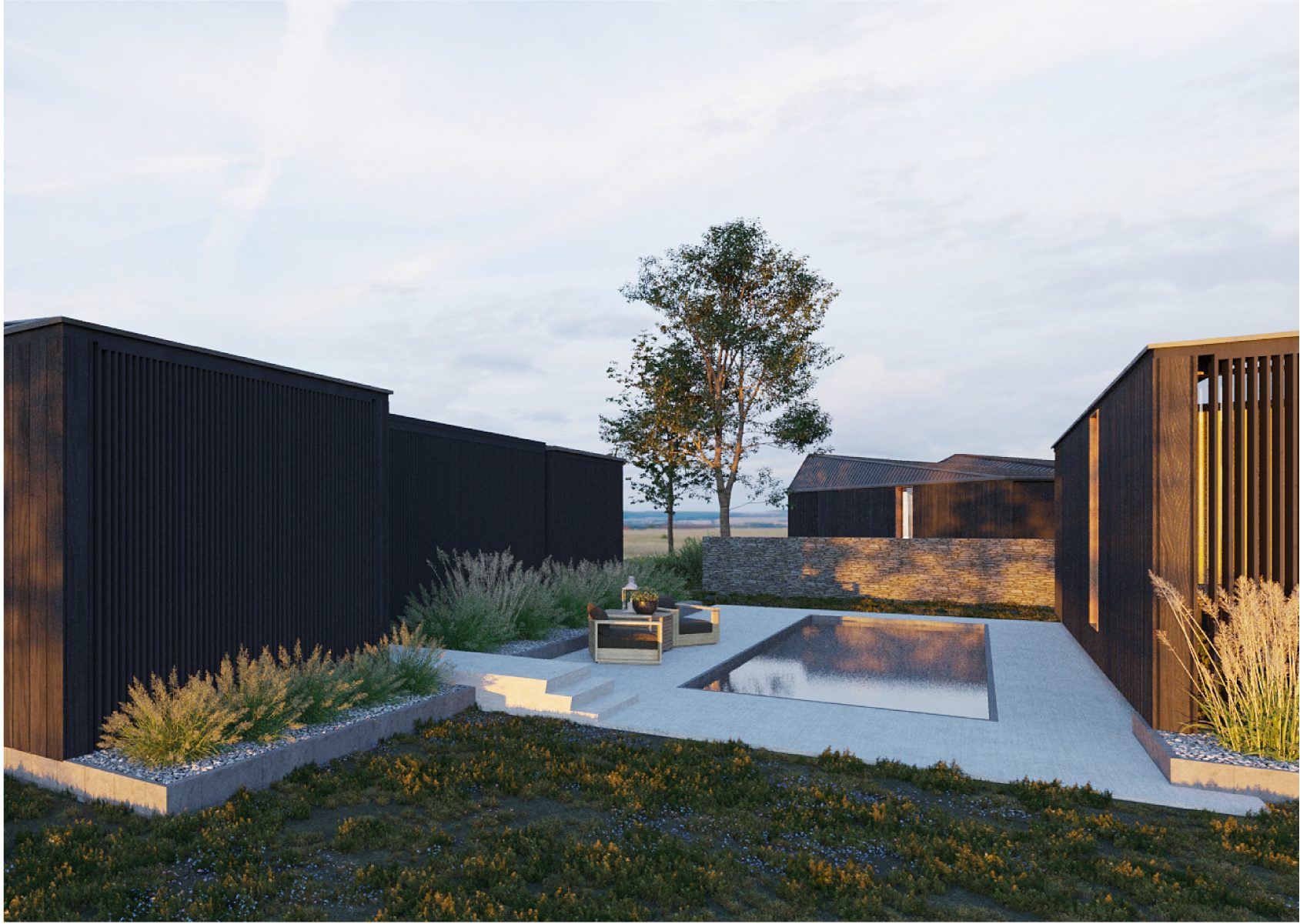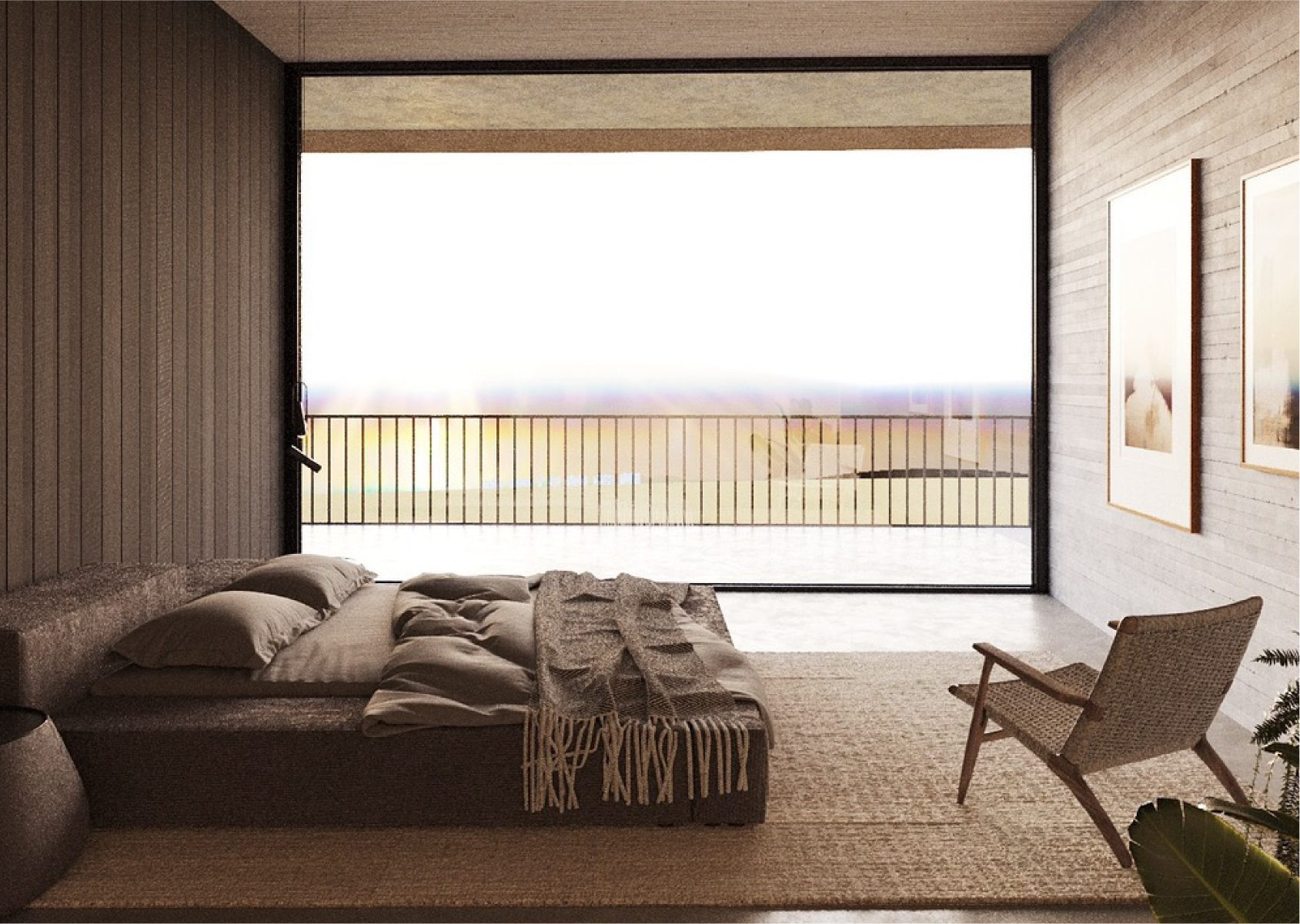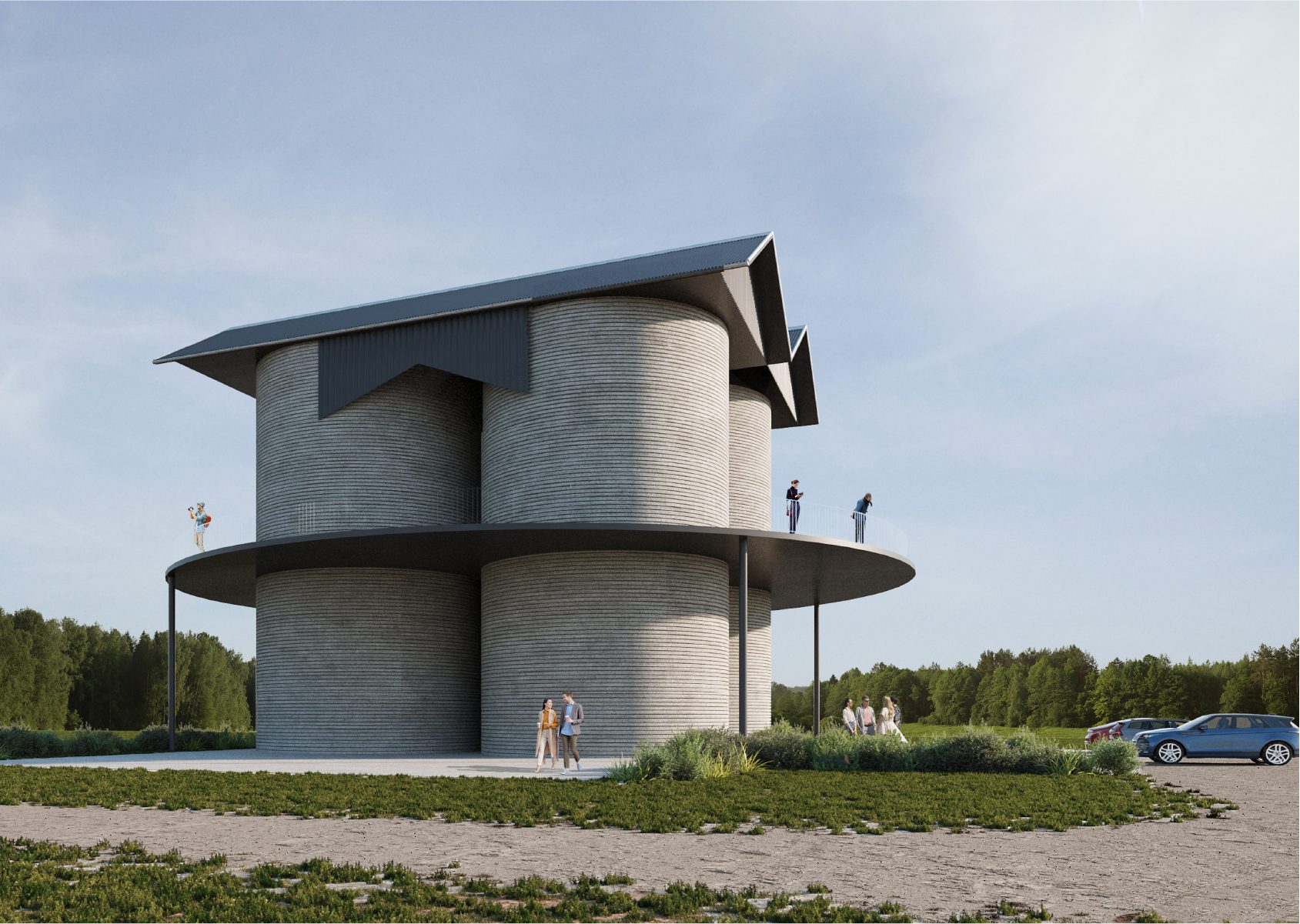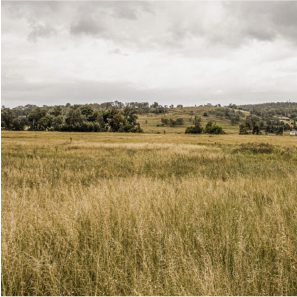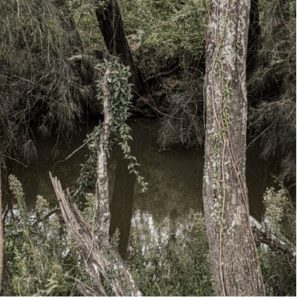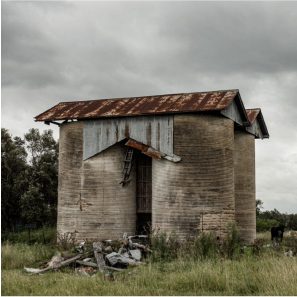 On top of Eclipse is the Ring Walk. This is a 360° promenade on the highest vantage point of the site, open and accessible to all.
The resort will be a major tourist attraction at the gateway of the Vineyard District through the establishment of a world-class 18-hole signature golf course, 5 star resort and architecturally designed residential development of international standard, that brings together and drives top-end accommodation and recreational facilities, within the rural environment of the Lower Hunter Region.