The building houses three uses - F&B, a boarding house and a luxury hotel with a unique, extruded public space called 'The Cloud'.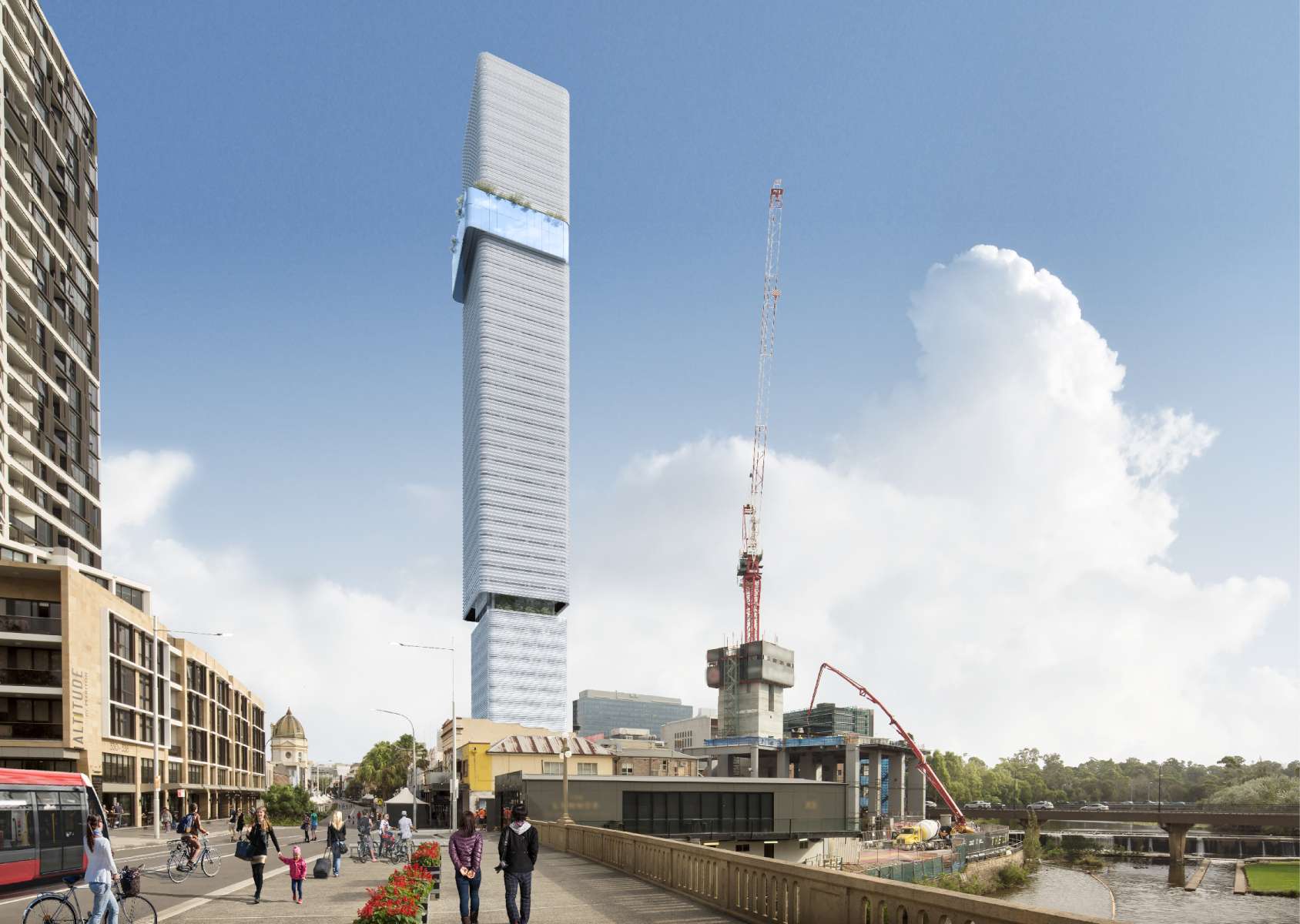 Project
The Cloud Hotel

Date
2019

Site area
1,082 sqm

Location
Parramatta, NSW

GFA
14,607 sqm

Hotel Keys
260

Indigenous Country
Burramattagal & Dharug


At street level the 'Public House' is a food and beverage retail premises with references to the traditional pub. The lower portion of the tower is home to a boarding house with shared communal spaces. Hotel suites occupy the upper tower with luxury suites above an extruded public space called 'The Cloud'.
The hotel suites have been designed to live big in a small space. A home away from home experience. Winter gardens provide useable semi-outdoor spaces protected from the elements.
The indoor pool, spa and gym are located in The Cloud. The Cloud lounge is a part of the 'Home Hotel' experience approach to short term accommodation with a living room and outdoor terrace that can be used for personal use or informal meetings and guests.