Boronia Apartments are in the heart of Waterloo, providing affordable housing for residents on very low to moderate incomes in inner Sydney.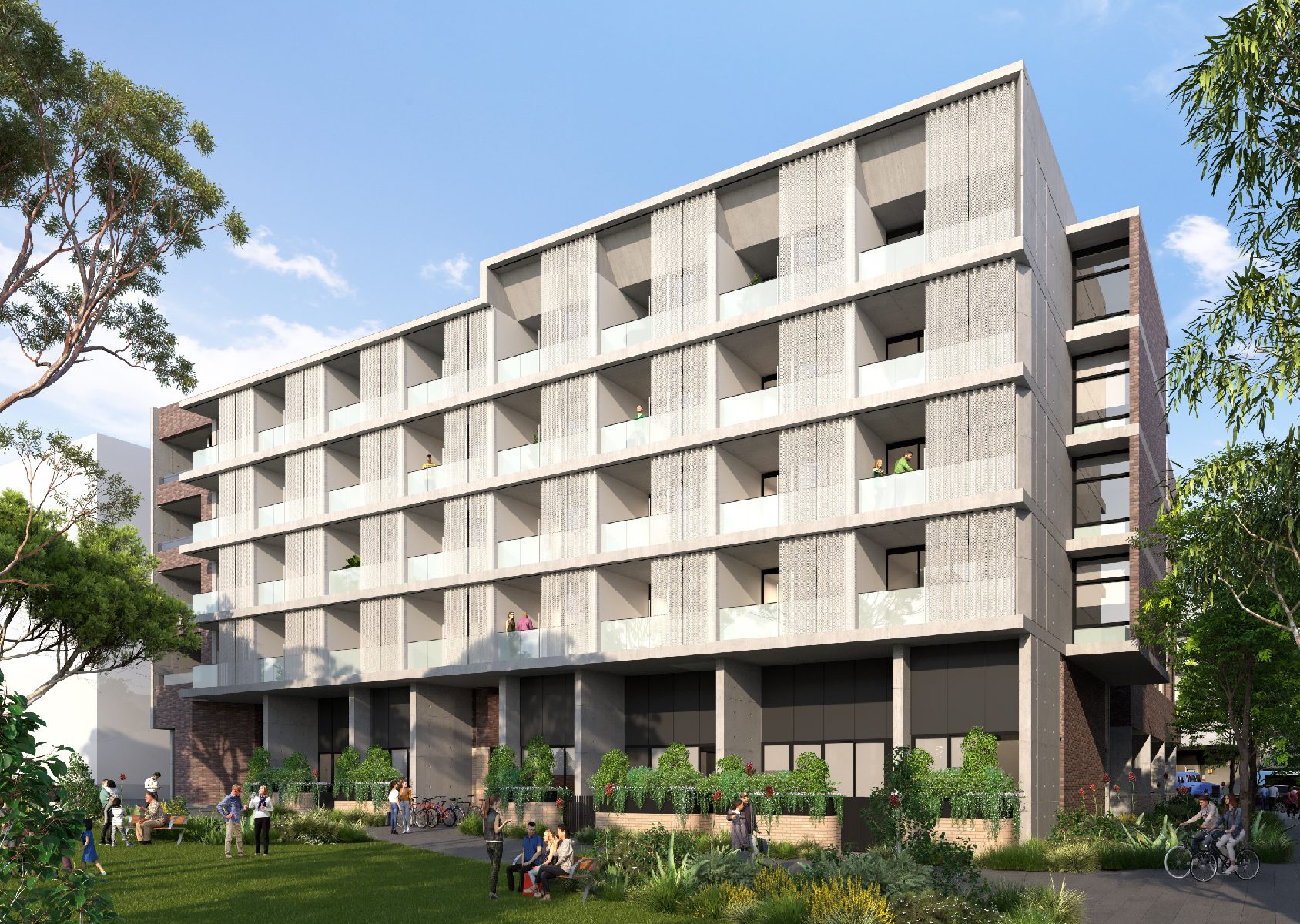 Project
Boronia Apartments

Client
City West Housing

Date
2021 - Ongoing

Site area
3,008 sqm

Location
Waterloo, NSW

GFA
5,082 sqm

Apartments
74

Indigenous Country
Gadigal


The development will provide safe, secure, quality affordable rental housing for 74 households. Around a third of these will be dedicated to women and children escaping domestic and family violence.
The project has been designed specifically for long-term rental with a focus on residents' cost of living and amenity through the incorporation of passive design principles to improve resident comfort and reduce energy costs.
Well-designed affordable housing shapes the quality of life for residents. One of our key design drivers of Boronia Apartments was the idea of 'blind tenure' - meaning the development looks no different to other types of housing.