Previously referred to as 'The Block', the triangular-shaped site of Col James is now home to students from interstate and overseas.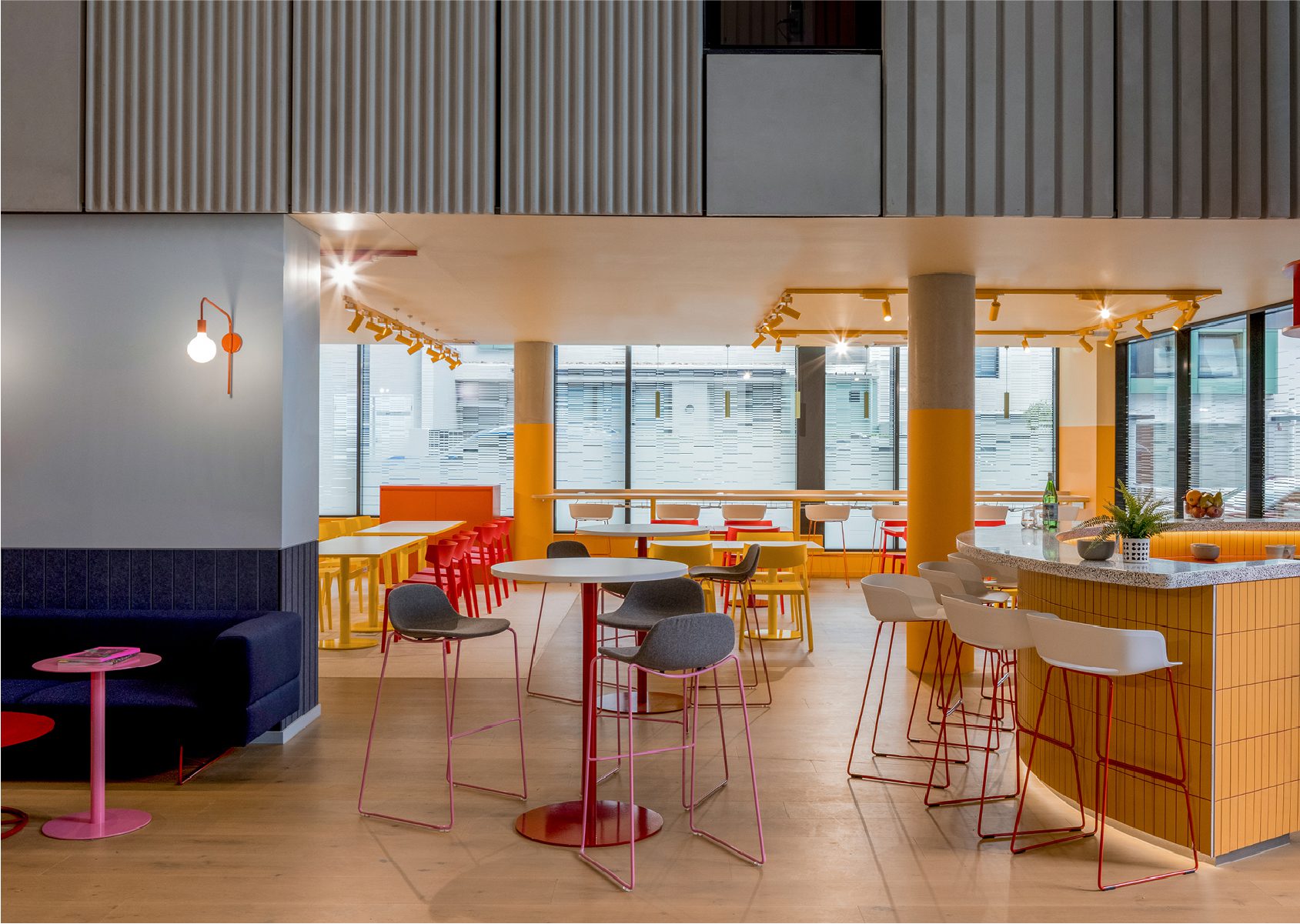 Project
Col James Student Accommodation

Client
Deicorp, Aboriginal Housing Company, Scape

Date
2021

Site area
2,380 sqm

Location
Redfern, NSW

GFA
16,530 sqm

Rooms
519

Beds
596

Indigenous Country
Gadigal


Prominently located adjacent to Redfern Station and in walking distance of Sydney's key tertiary education facilities; its presence addresses the needs of students and the local community.
The site, bordered by Eveleigh and Lawson Streets, now features a public domain forecourt and a building form that responds to the unique interfaces and urban context.
The facility includes 519 rooms ranging from studios to twin-share and clusters. 110 of the beds are reserved especially for Indigenous students.
Col James is part of the larger Pemulwuy precinct, including affordable housing, a community gym, a kindergarten, and local workplace spaces.
Working collaboratively with Scott Carver and Indigenous artist Danny Eastwood Turner integrated the public domain and public art strategy into the building fabric and identity – the art wall along the street edge, the soffit to the entry, and the family of turtles moving across the façade.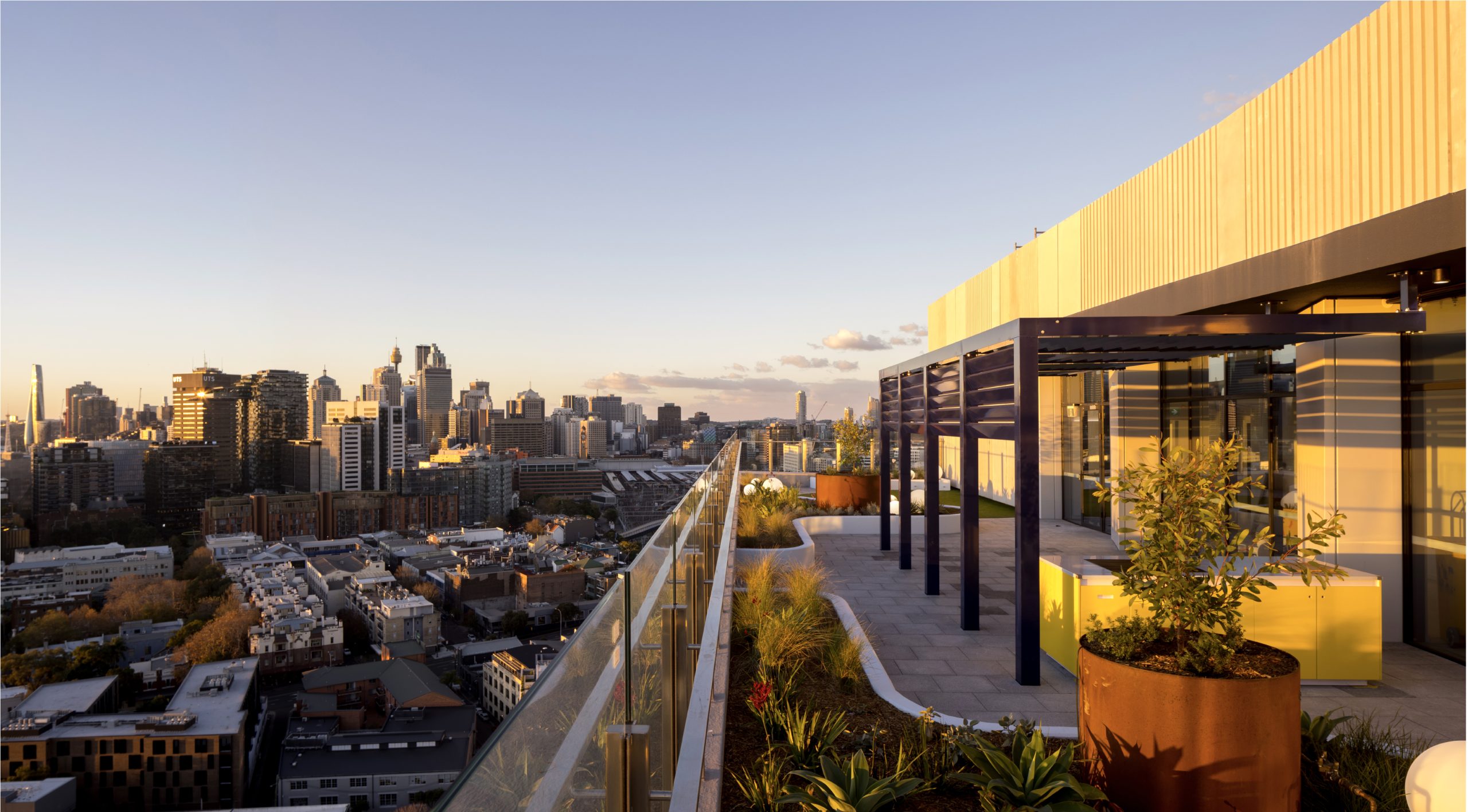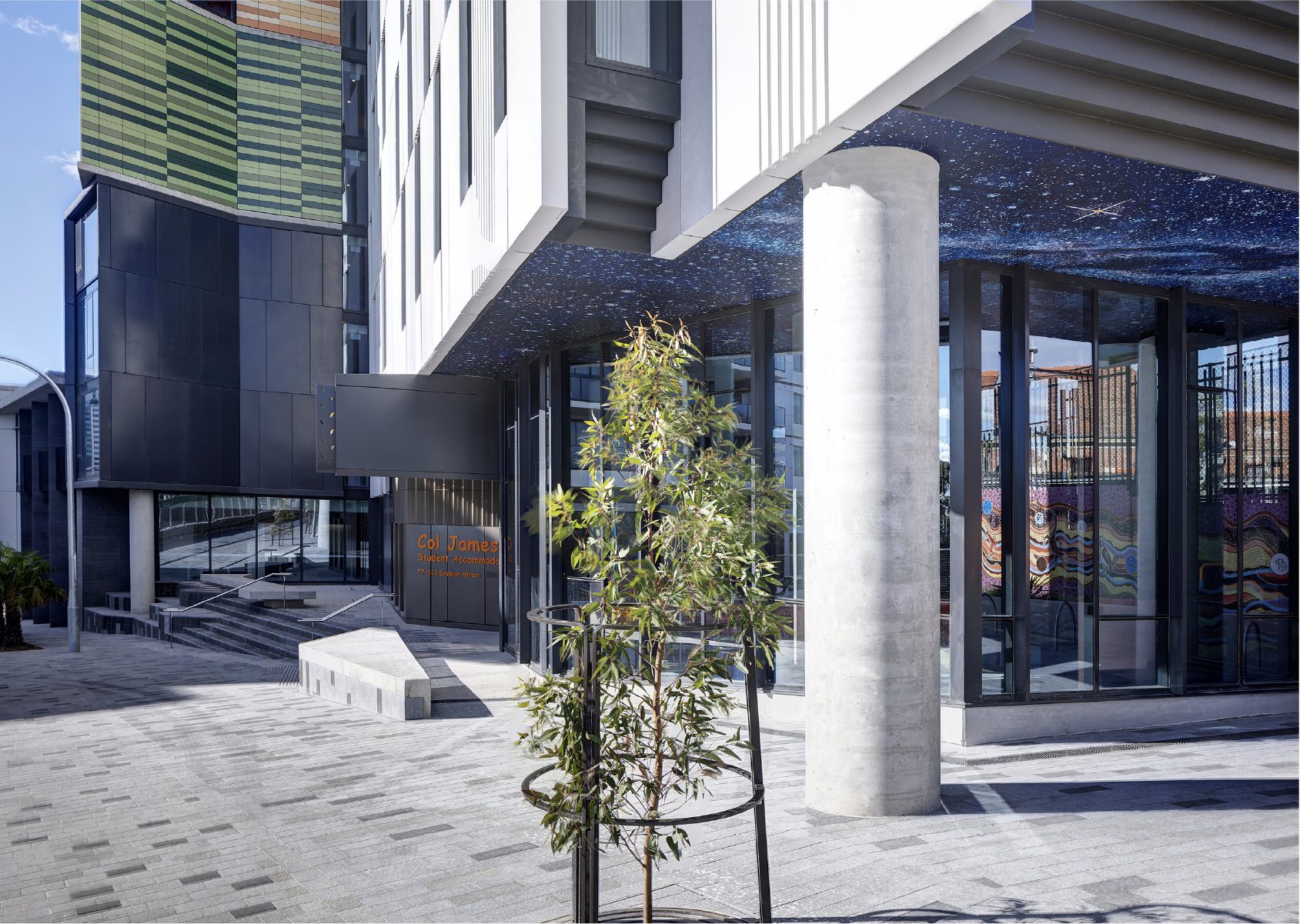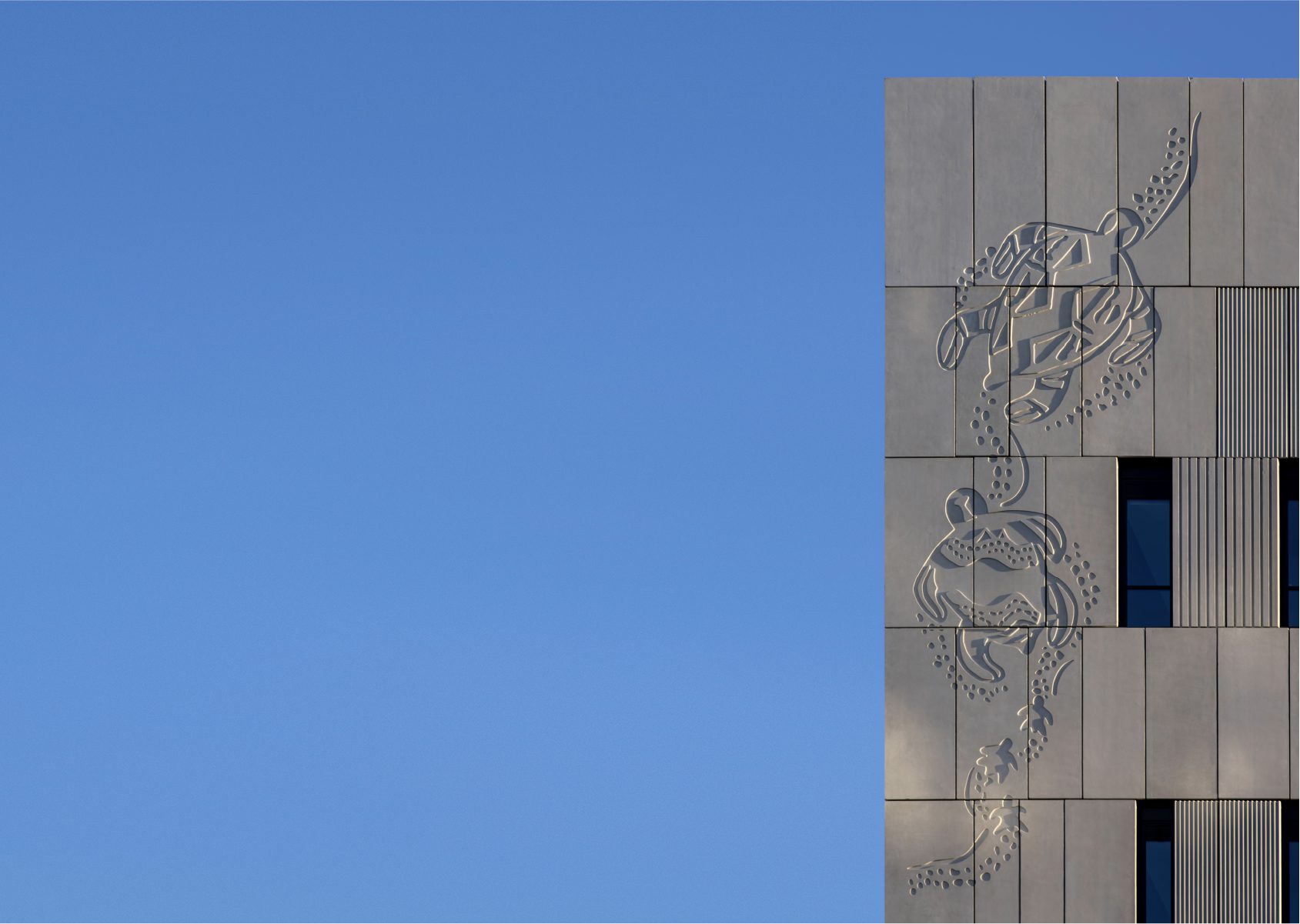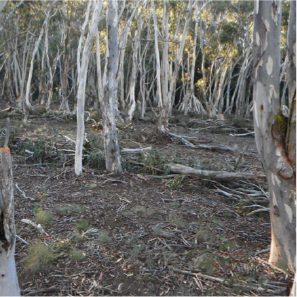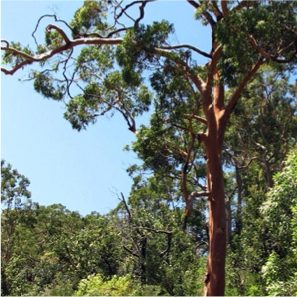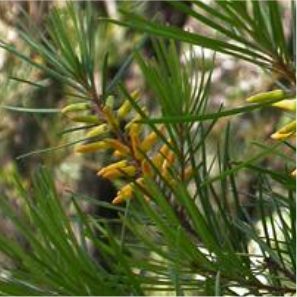 Turner took inspiration from the immediate surroundings, past and present, playing with the effect of light and colour and how it responds to different elevations and materials throughout the day.
Profiled precast concrete panels heighten the play of light and shadow while using terracotta in hues of colours that celebrate the original flora that was once endemic to the site.
While responding to the different urban conditions was pivotal to the built-form outcome, so was the need to create a family environment that would make students feel at home.
Rather than create outdoor spaces, here there's a sense of the 'back yard', but instead of being attached to a detached house, it can be found in pockets around the building and in the communal rooftop garden, complete with barbeques and amenities.
Internally there are a collection of private and communal study areas, a gymnasium, a cinema and a 'family room' central to the site that has a communal lounge, kitchen and dining room.
"We approached this project with extreme sensitivity. For us, this was not just about architecture. This was about creating community."
Dan Szwaj