Wolgan Valley was the first Australian resort to be built for Emirates Hotels and Resorts. It provides six-star accommodation, a day-spa and bespoke bar and dining offerings, set amongst acres of National Parks.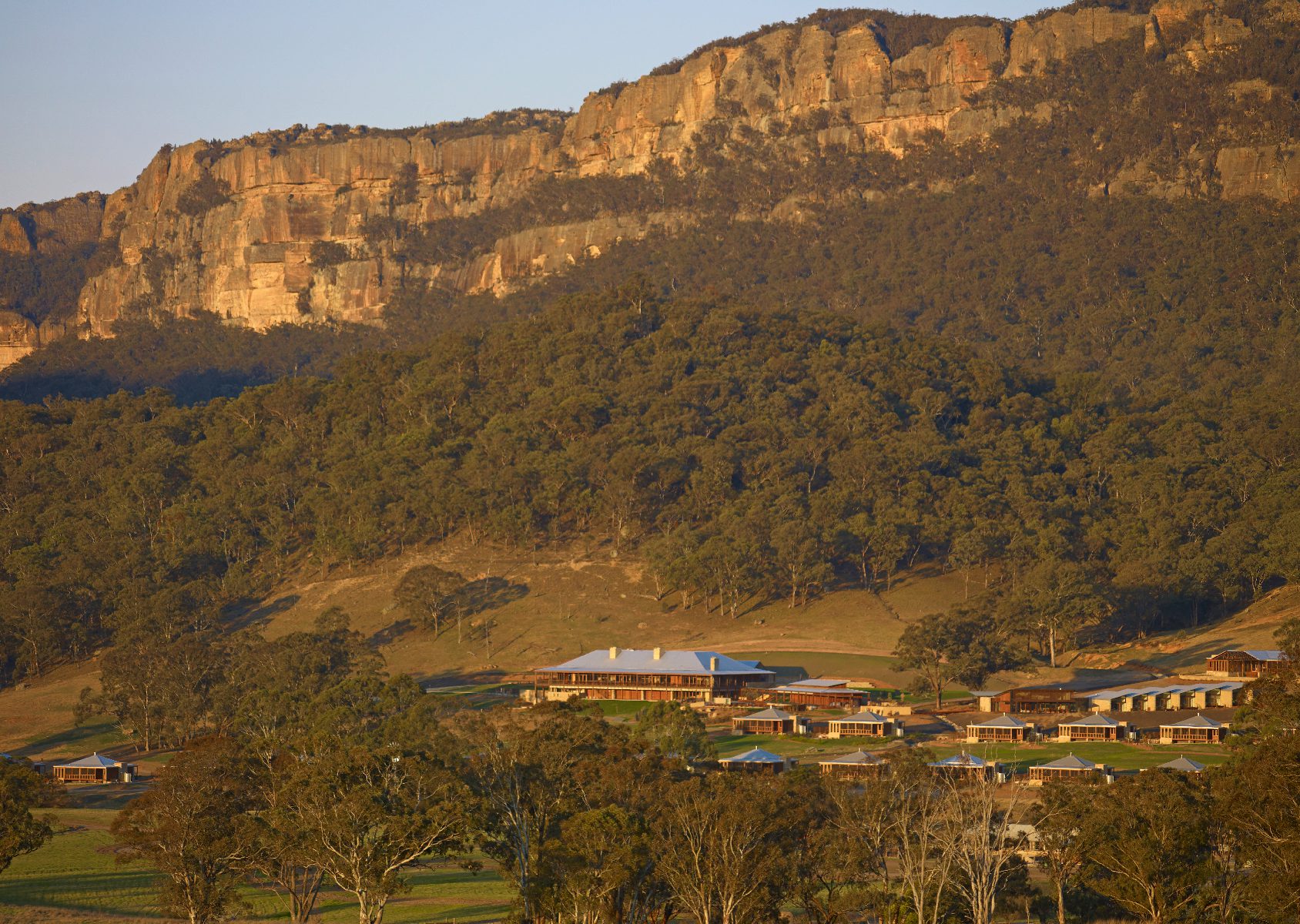 Project
Emirates One & Only Wolgan Valley

Client
Emirates

Date
2006 - 2009

Site area
1,600 ha

Location
Wolgan Valley, NSW

GFA
11,100 sqm

Villas
40

Amenities
Day-spa, homestead, staff accommodation, all-day dining, bar, fine-dining, conference facilities

Indigenous Country
Wiradjuri


Nestled at the foot of towering sandstone escarpments in the Blue Mountains, and surrounded by two National Parks and a World Heritage forest area, this homestead-style resort is set amongst 4,000 acres of protected conservation reserve area.
The development comprises of 40 luxury hotel villas, supported by a day spa and central building comprising bar, all day dining, fine dining, conference facilities as well as being the focus for guest's arrival point.
This was the world's first carbon neutral resort. It integrates a broad range of sustainable design and building initiatives, including proven traditional Australian rural vernacular building forms and elements, and windmills to pump water.
The architecture is quiet, elegant and simple, and defers to the spectacular nature of the valley. The timber, stone and metal buildings will weather into the landscape and provide guests with a genuinely Australian conservation-based luxury experience.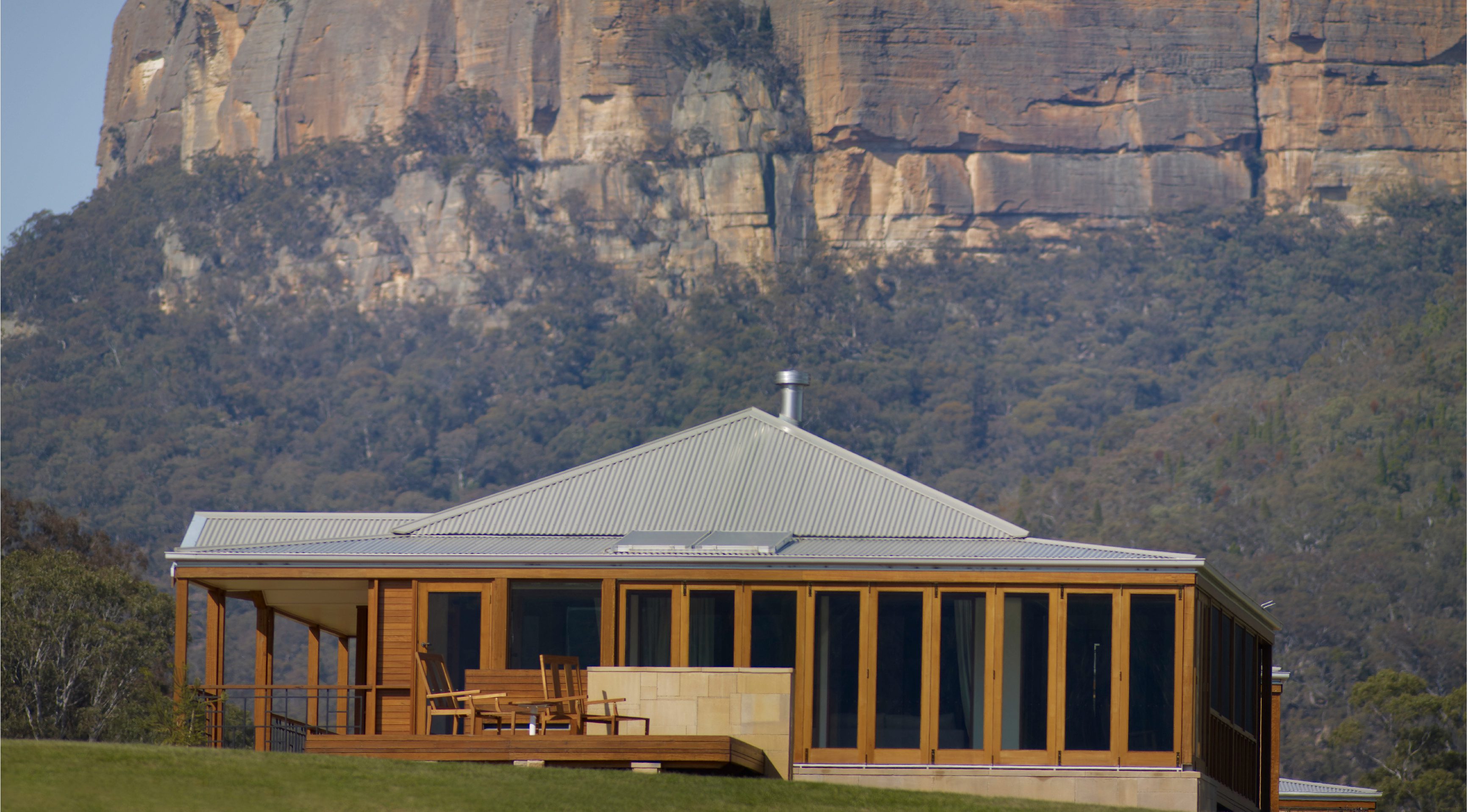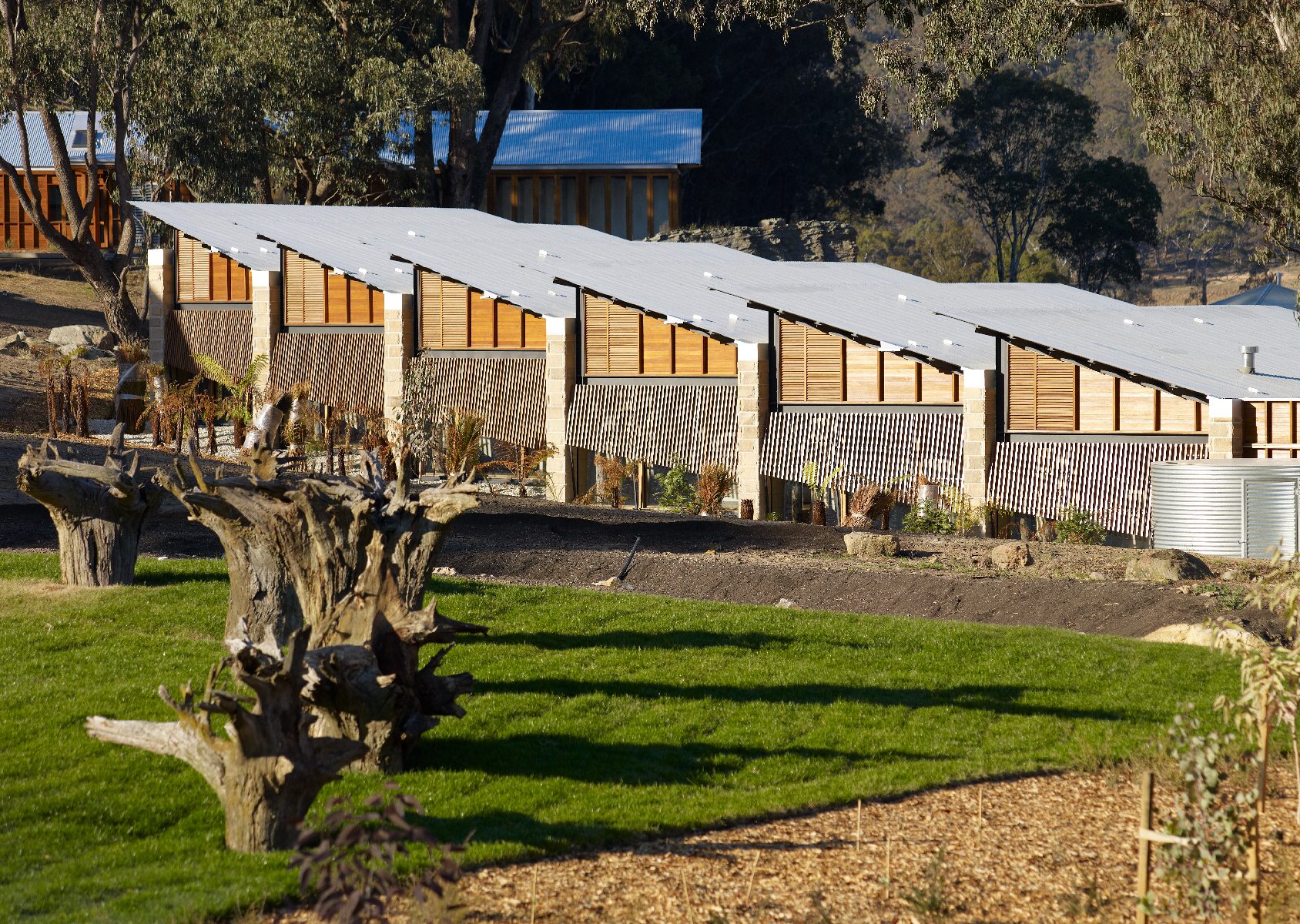 Inspiration
The design seeks to meet expectations of 'responsible luxury' tourists, incorporating sustainable design principles alongside a high level of amenity and comfort. It references identifiable Australian rural building forms, enriching them with refined contemporary detail.
The architecture is conceived of as honest, refined, and quiety, deferring to the natural beauty, scale and complexity of this unique site.
The material palette of hardwood, stone and steel was designed to settle into the landscape, ensuring the buildings are an integral part of the place. Recycled materials were sourced directly from the site, and local artisans contributed heavily into the design.