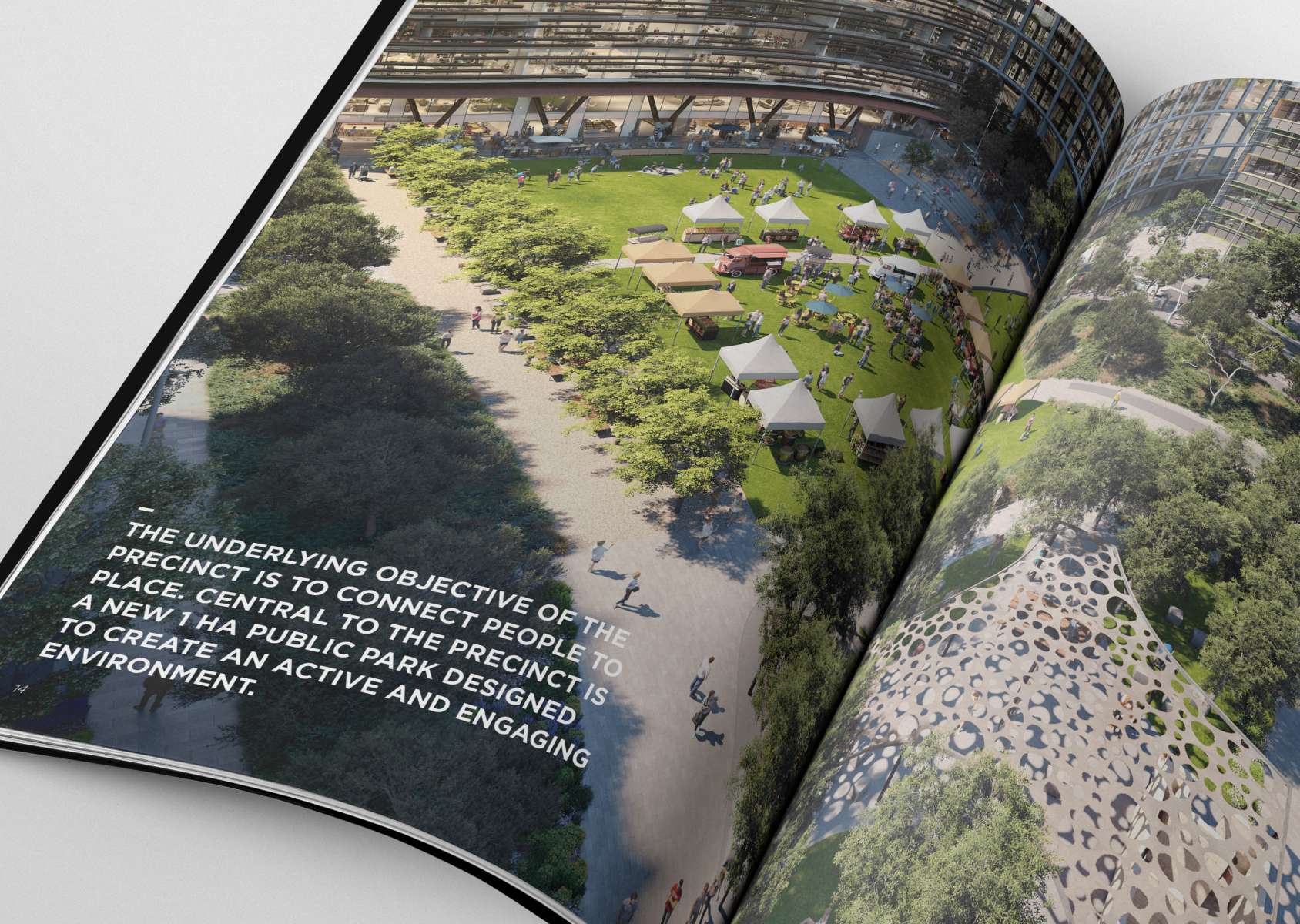 A showcase of our office buildings and hubs through stunning photographs, renderings and concept sketches.
Complementing these visuals is the intention behind each project, which not only provides a unique insight into our processes but highlights our unerring dedication to innovation, sustainability and, of course, the people that our designs exist to serve.
From the dramatic monochromatic interiors of the AMG Mercedes-Benz showroom to the light-infused interiors of the proposed Rich Street Innovation Hub, Workplace highlights the capacity of thoughtful design to bridge the gap between work and play.
View a selection of our other books